This is one of my favourite quick desserts lately. It is ridiculously easy to make. Almost too easy to post it as a recipe here. But I thought it is too delicious not to share 🙂

When you have unexpected guests or just not enough time to create a dessert, this recipe might be the solution. It's quick and also so beautiful. Perfect to show how delicious a vegan treat can be.
Anzeige / advertise



Also, you can take this recipe as an inspiration for variations. While I have used banana and blueberries you can use so many other fruits. I can think of plums, raspberries, pear, peach, cherries etc….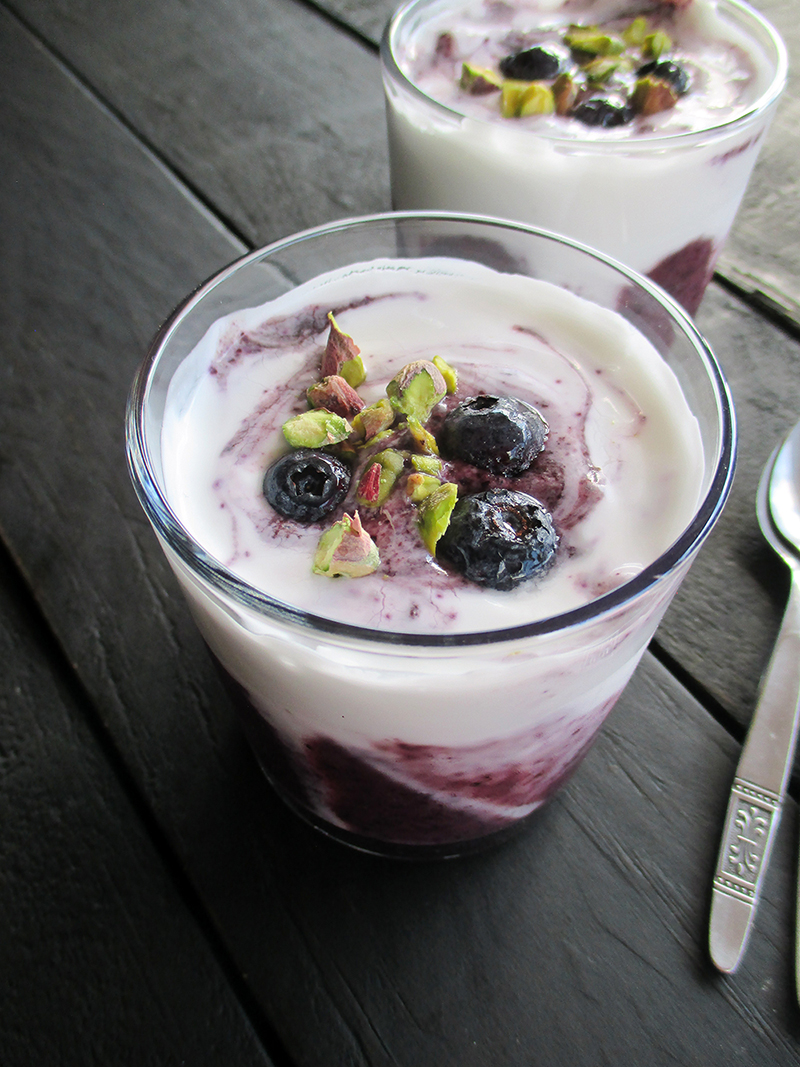 What makes this recipe such a gem is that it is vegan, gluten-free and also only sweetened by fruit. A little pricey, because I'm using coconut yogurt. But sometimes you just got to live a little and also support amazing vegan businesses like Raglan Coconut Yoghurt (unpaid advertising, I just love them) These guys, or better Mr and Mrs Coconut, are amazing!
For two portions you'll need:
2 bananas
1 cup blueberries
approx 1 cup of coconut yogurt (or other dairy-free yogurt)
Instructions:
1. Simply blend bananas and blueberries.
2. Pour into glasses, top up wit coconut yogurt.
3. Garnish if you like. I use chopped pistachios and a few extra blueberries for garnish.
Enjoy! 🙂
Please let me know what you think about this recipe, I'd love to hear from you! And if you remake this recipe, please share the picture with me on Pinterest, Instagram or Facebook.