It was time for a new no-bake-cake. I'm really into blueberries lately. So I thought I'll try them in this kind of dish.
Once again no sugar has been added – it is vegan and gluten-free. And super yummy! 🙂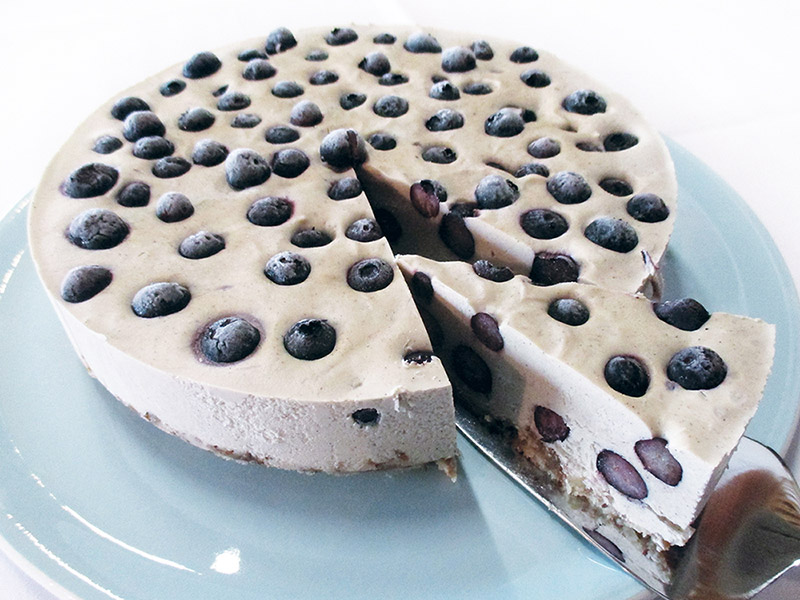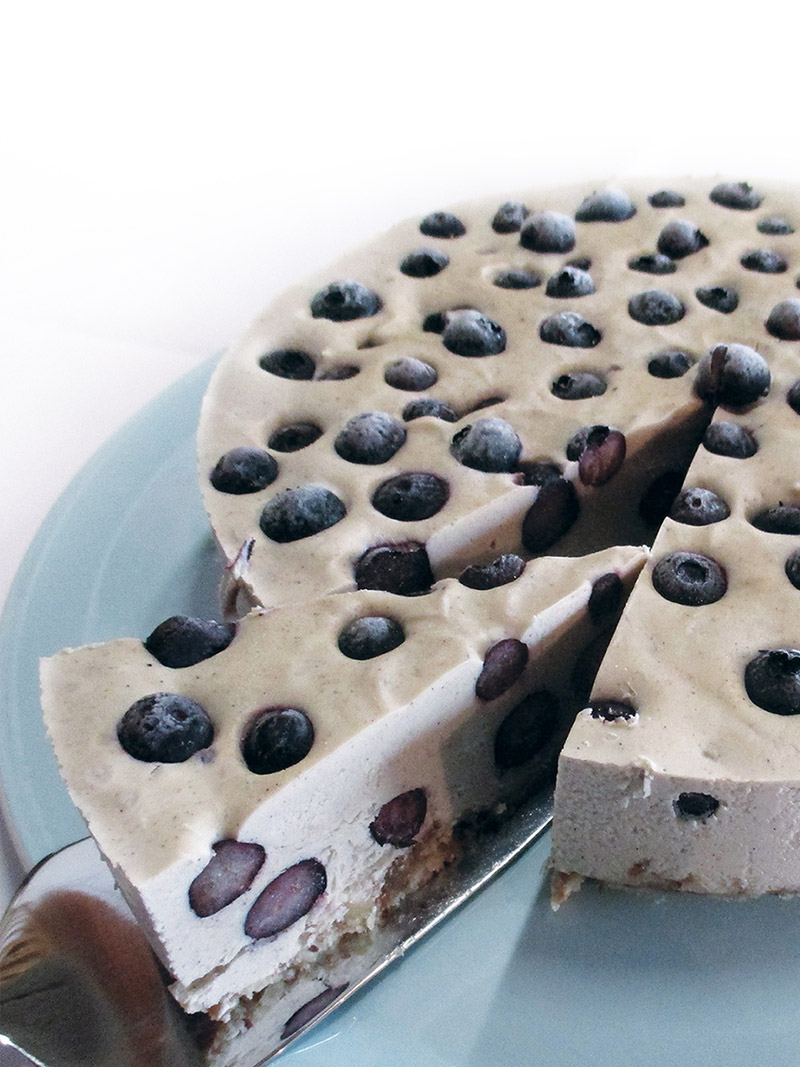 For a 23cm spring-form you'll need:
For the crust:
1 cup (150g) almonds (soaked in filtered water for at least 8 hours and then drained)
3/4 cup (105g) dates, pitted and diced
For the filling:
2 cups (290g) cashews (soaked in filtered water for at least 6 hours and then drained)
1/3 cup (80g) coconut-oil (melted), you can use less, it will then be less creamy though
3/4 cup (105g) dates
2-3 teaspoon vanilla paste
1 1/2 cups water
For the topping:
2 cup (260g) blueberries
Preparation:
1. Pulse the almonds to fine crumbles and transfer to a medium sized bowl. Pulse the dates to crumbles and add to the bowl and mix well.
2. Line the spring-form with baking paper. Pour the almond-date-dough into the cake tin and press it even with your (clean) hands.
3. Place in the freezer while preparing the rest. For the filling, blend all ingredients but the blueberries to a fine cream. Take the cake tin out of the freezer and pour in the cashew cream.
4. Then add the remaining 2 cups of blueberries. I like to let the first few handful drop into the cream from relatively high up. This lets them sink into the cream. Then I let the rest of the berries drop on top to build a nice layer of fruit.
5. Place the cake in the freezer until set (approx. 3 hours). It's best to take the ring off and to move the cake onto a plate while it is still semi-frozen.
Feel free to try your own style and flavour by adding things or changing ingredients. You have a good base now 🙂
Enjoy! 🙂
Please let me know what you think about this recipe, I'd love to hear from you! And if you remake this recipe, please share the picture with me on Pinterest, Instagram or Facebook.