Need to urgently drown something in chocolate sauce? All you need is only 3 ingredients:
dates, cocoa powder and water! Well, and a good food processor or blender (such as personal blender, the most important appliance that I've ever purchased).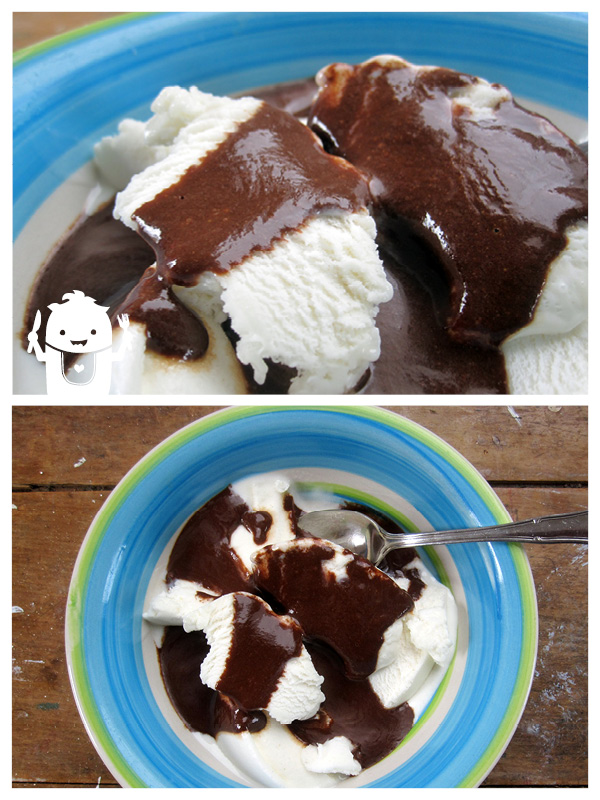 For 4 big portions you'll need:
1/2 cup (70g) dates
1/2 cup water
5 tablespoons FAIR TRADE cocoa or cacao powder
1 pinch salt
Preparation:
1. Chop the dates roughly into smaller pieces and transfer to the blender.
2. Add the water and blend until it is a smooth cream.
3. Then add the cocoa (or cacao) powder and salt and blend a little more. If it is too thick, simply add a little more water. Voila!
Enjoy! 🙂