I'm going bananas again! This time I've tried a round version with extra banana topping, dusted with coconut. It is a fairly moist and juicy cake, especially with the ripe bananas, which I recommend to use.
For 23cm spring form you'll need:
1 cup (110g) sorghum flour
1/2 cup (75g) buckwheat flour
1 tablespoon fiber husk
1 1/2 teaspoon baking powder
1 teaspoon baking soda
1 pinch salt
3-4 very ripe FAIR-TRADE bananas
1-2 tablespoon olive oil
1/3 cup water
For the topping:
3-4 very ripe FAIR-TRADE bananas
1 tablespoon coconut flour
Preparation:
Preheat the oven to 180°C
Line the bottom of the spring form with a sheet of baking paper.
Mix the dry ingredients in a medium sized bowl. It might pay to sift the baking powder and baking soda.
In a smaller bowl, mash the bananas to a fine cream.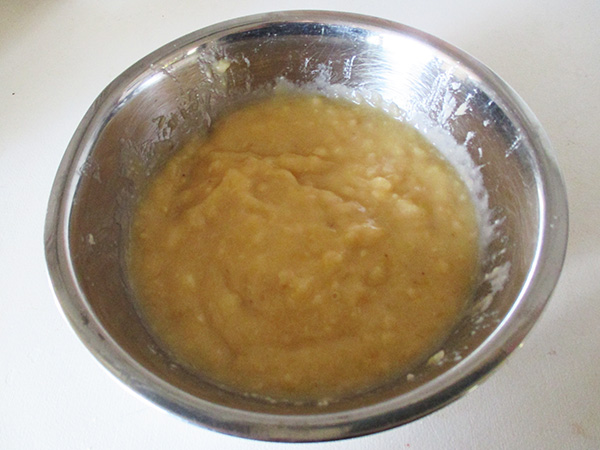 Prepare the bananas for the topping, peeling them and cutting them into approx. 2 cm long pieces.
Pour the mashed bananas into the bowl with the dry ingredients. Add olive oil and water and stir quickly well to combine.
Pour the dough into the spring form and spread it evenly.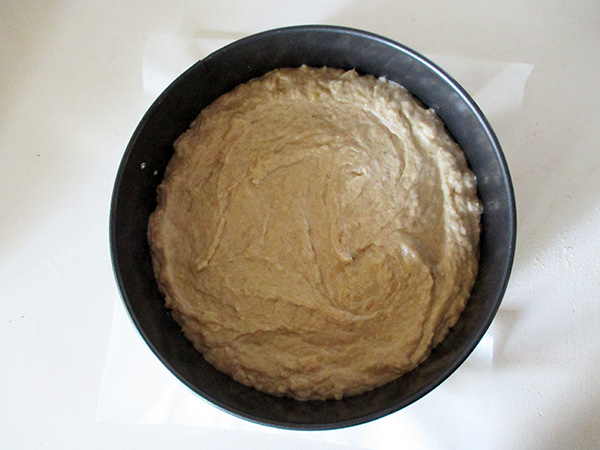 Take the banana pieces and spread them on the top, pressing them slightly into the dough.
Place in the oven and bake covered for 20 minutes. Then bake another 10 minutes without cover until golden brown on top (depending on oven, I recommend to make a needle test).
Let rest for a while before taking out of the spring form.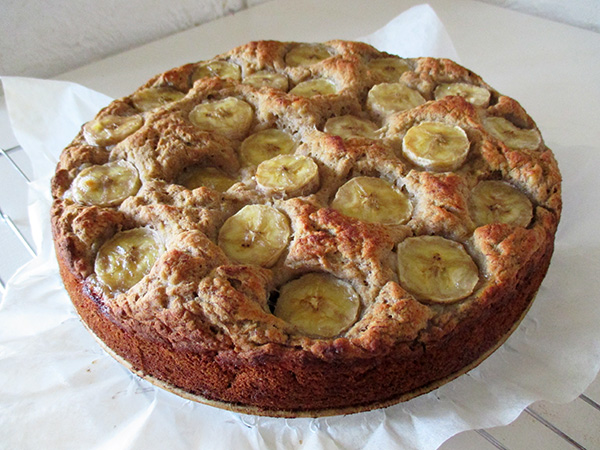 Once it has cooled down, sprinkle with coconut flour.
Enjoy! 🙂