Do you have too many leopard bananas? They are perfect for vegan and gluten-free baking. Because they don't only help to sweeten but also create a lovely, fluffy texture 🥰
They are the perfect ingredients for these Banana Donuts with raspberry glazing. The flavour combination – wow, I was impressed. What a an amazing combo. I think the recipe also works very well with blackberries 😋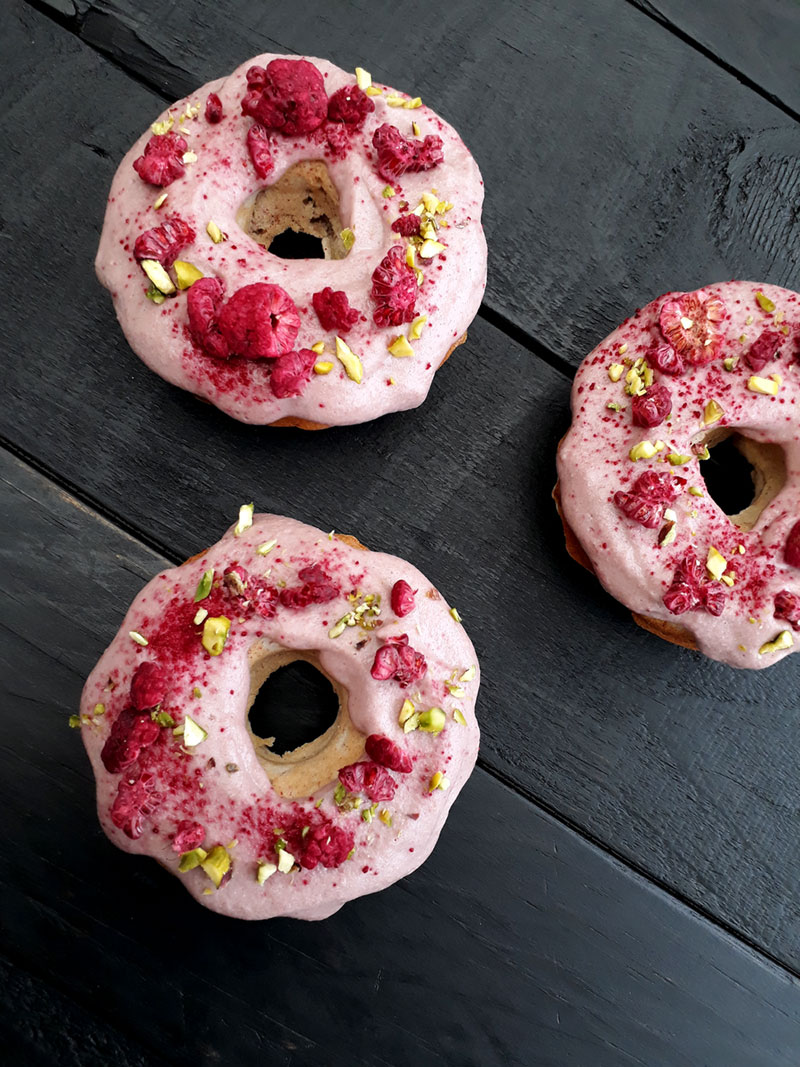 The raspberry glazing is refreshingly light und works without nuts. I'm using sunflower seeds as an alternative. Please be aware, they need some soaking prior to cooking.
To make the glazing set I use agar agar powder. It's important to only use pure agar agar powder. I'm also using baking measuring spoons. One teaspoon equals 5 ml.
These Raspberry Banana Donuts are:
• vegan
• gluten-free
• fruit-sweetened
• soy-free
• nut-free
• oil-free
Please let me know what you think about this recipe, I'd love to hear from you! And if you remake this recipe, please share the picture with me on Pinterest, Instagram or Facebook.