(Contains Affiliate Advertising) When I first started out into the world of raw vegan (un)cooking and (un)baking it quickly became clear that I would need a good blender. Had I first started out with a powerful mini-blender, it just wouldn't be strong enough for most of my creations.
After a quick research I came across the Optimum 9400 (*Affiliate Link). And I could find many good reviews that said it was just as good if not better than the popular big brands. And in comparison it had a very reasonable price. Add the 30 day money back guarantee and I was sold. Well, the blender was sold. To me 🙂
What can I say, I have had the Optimum 9400 blender ever since and I use it every single day. I couldn't be happier. It is hard to imagine everyday life without this powerful kitchen wonder machine.
What is included:
FREE Nut Milk Bag
30 Day Money Back Guarantee – Includes Return Postage!
UL, CE and FDA approved Eastman Tritan Copolyester BPA – Free jug with lid and cap
Wet and dry multi-purpose 6-blade stainless steel assembly
Heavy duty tamper tool for improved processing and mixing
Access to expert support team
83-page comprehensive hard-copy recipe book
24×7 Warranty & Support
International Warranty
Specifications:
Powerful Industrial High Speed 3 Horse Power motor – The Most Powerful motor for any blender
Variable Dial- 9 Speed Control Settings
Heat-Resistant BPA FREE Jug – Wet & Dry Applications
Approved by FDA, UL and the European Commission for Food Safety
High quality tamper tool
State of the art Two in One Stainless Steel blade cutting assembly
Colors: Burgundy, Off White, Black, Silver
Handling & Operation
The Optimum 9400 comes with a blender base that houses the 3 PS motor and a jug with lid and cap, including a tamper tool.
The blender has a pulse button on the left hand side which is ideal for blitzing ingredients at high speed. The button on the right turns the blender on to the set speed. The 9 speed dial allows you to blend on your desired speed with the ability to quickly adjust if needed. For example, when making my green smoothie I start on low speed and then turn up on high speed just for a little longer to make sure that everything is blended perfectly.
The tamper is a useful tool when working with bigger amounts of ingredients that will turn thick (eg ice cream, dips etc). It'll help to push the mixture into the blades to keep moving until it has reached perfect consistency.
Cleaning & Maintenance
The blender is easily cleaned by filling it with warm or hot water and blending it shortly at high speed. Drain and dry, done!
The motor also has a built-in self protection mode. Should you overheat it, it will stop working until it has cooled down enough.
Sales Support
The Froothie service team is super quick to answer any queries and can be reached 24/7. Add the 5 year (free) or 10 year warranty and a 30 day money back guarantee and you can rest assured that you are in good hands.
Durability
I have used my Optimum 9400 for over more than2 years now and trust me, I made many raw cakes, desserts, ice creams, smoothies and much more. It is still going strong and I am more than happy that I purchased this wonder machine 🙂
Variety in your kitchen
The reason why I recommend this blender is that there are so many delicious dishes that you can create with it. It simply is a life changer! I will list some examples below.
Smoothies & Smoothie Bowls
The main reason for me to purchase the Optimum 9400 was the desire to enjoy a perfect green smoothie without any chunks. Well now chunky smoothies are the past. I use my blender every morning to start into the day with a delicious, nutritious and healthy green smoothie, fruit smoothie or smoothie bowl. They are blended perfectly smooth within seconds.
Ice-Cream, Sorbet
With the Optimum 9400 you can whizz up fruit sorbet within seconds. The powerful blades combined with the tamper crush almost any frozen ingredient. My favourite is the super easy  Raspberry Ice Dream which works just as well with many other fruits and berries.
Looking for something more extravagant? Try the dairy-free and refined sugar free Chocolate Ice Dream or Blueberry Lavender Ice Dream. All that without having to use an ice-cream maker!
Dips & Spreads & Dressings
There is a huge range of dips, spreads and sauces that are prepared in just moments. My classic Hummus Recipe can't be missed. Or try the Low Fat Pizza Dip or Creamy Salsa Dip are only some of my favourites. In summer I use my Optimum 9400 a lot for quickly and effortlessly making salad dressings like my 4 Ingredients Mustard Dressing or the Dill Dressing which goes amazingly well in cucumber and potato salads.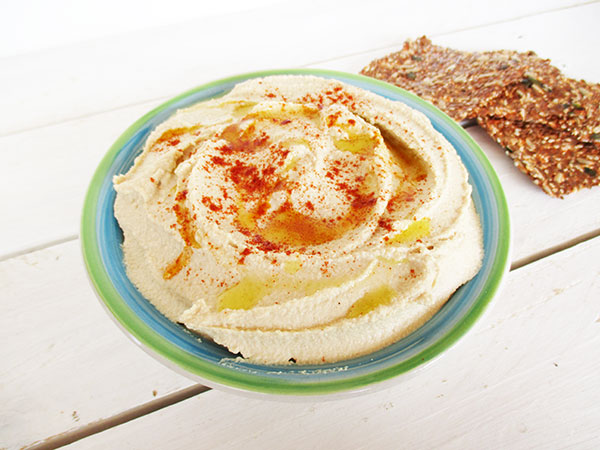 Raw Vegan Cakes
The Optimum 9400 is a game changer when it comes to making raw vegan cakes. The nuts, seeds and dates for the crust are turned into perfect crumbles within seconds. The filling is blended to a super creamy, melt in the mouth texture. My favourite recipes for raw vegan cakes are the No-Bake Chocolate Vanilla Raspberry Cake or the popular No-Bake Berry Vanilla Slices, the decadent No-Bake Coffee Cake as well as the Mini Blueberry Cakes. There are many more no-bake recipes on my blog, including nut-free options.
Sweetening with Fruits
Most of my baking is sweetened with fruit, mainly dried dates. With this blender you can blend dates and water to a fine paste that serves very well as a natural sweetener in many baked
recipes, like this Blueberry Chocolate Cake or the Orange Hazelnut Chocolate Cake as well as the Lemon Pumpkin Polenta Cake and many more.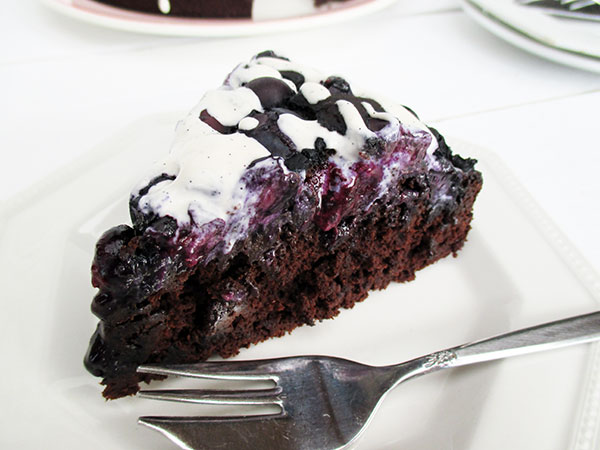 Nut-Milk and other Plant-Based Milks
Since I have purchased the Optimum 9400 it is super easy for me to quickly make some nut-mylk or other plant-based mylks. It might be mylk needed for rice porridge or coconut milk for a curry. Making you own nut-mylk does not only help you to save money, it also reduces the impact on the environment. Read more about the advantages and how to make it here.
Flours & Caster Sugar
Any kind of nut, seed or grain can quickly turned into flour, be it whole buckwheat groats, sunflower seeds, almonds, hazelnuts. I also use the blender to turn desiccated coconut into fine flour to dust cakes. Also, you can pulverize coconut sugar into super fine dust (ideal for recipes where you want it to dissolve quick and well).
Nut Butters
I have read many times that you can use this blender to make nut butters, but I haven't tried it myself yet. I will keep you posted.
In a nut-shell
PROS
If you need a powerful blender to make more than a smoothie a day, this might be the blender that you were looking for.
It is relatively low in cost compared to other commercial, high speed blenders.
A whole new world of delicious dishes will open up once you have discovered the possibilities.
Easy to clean and maintain.
You can buy an additional jug anytime
CONS
I find it a little noisy even though I heard that other blenders are even louder. When I use it to make larger quantities I wear ear protection.
It doesn't work well with small amounts because the blades need a sufficient amount in order to 'grab it' and get it moving. (eg If you need to grind a few coffee beans or want to make a small amount of dip or sauce, a small powerful blender will work better)
That's all cons that I could think of… 🙂
*Advertising/ PR Sample: This post contains affiliate links to Froothie for the Optimum 9400 blender By clicking onto one of those links and purchasing a product from their website, I will get paid a small commission. The price won't change for you though. This way you support my blog. Thank you 🙂