Not long ago I made these Chocolate Hemp Ice Pops, which had a surprising creamy texture and a very unique flavour. Loaded with Omega 3 and sweetened only with fruit, they make for a very special, healthier treat.
What if you make vegan ice cream instead of ice pops? I wondered. And of course, I just had to give it a try. Now I couldn't use my ice cream maker on such short notice and decided to try a no churn version.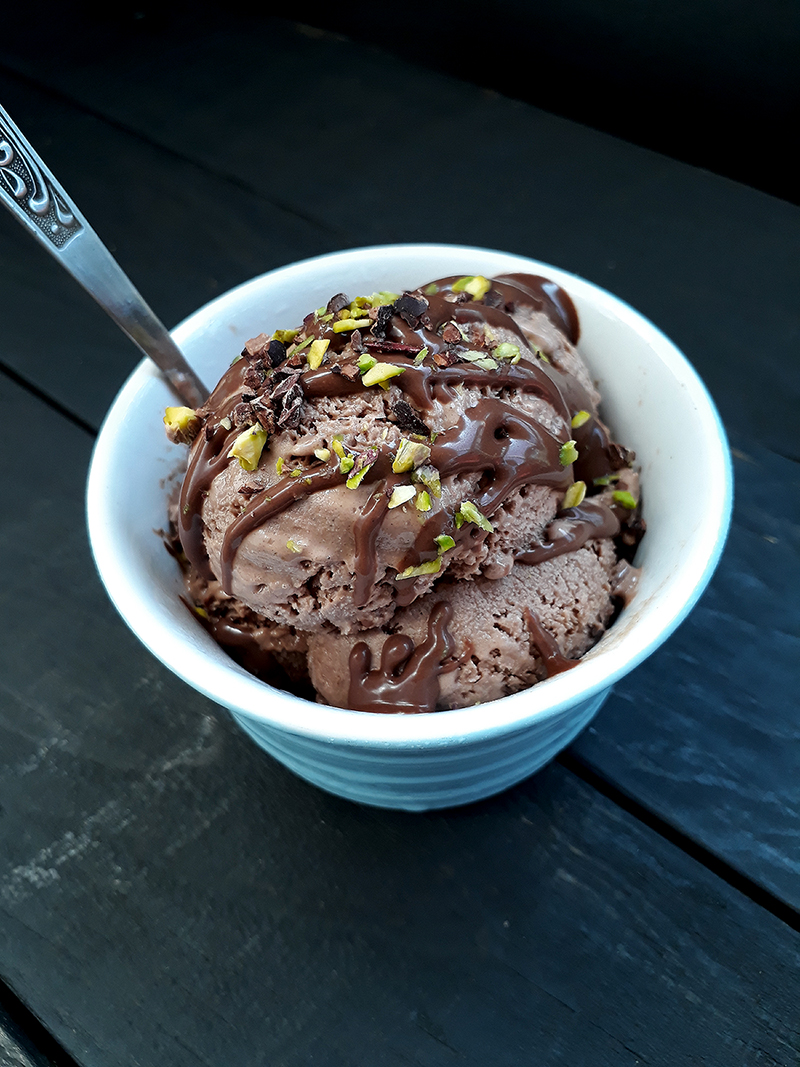 And yes! It worked out just fine! Of course it has a little more crunchy texture. So if you are a fan of creamy ice creams, better use that ice cream maker. Please also check out the note further down, on how to achieve the perfect texture.


This is one of those recipes that I just love! It is creamy, not too rich and once again proves, that dairy is not needed for an icy treat. All vegan, gluten-free, nut-free (if you skip the pistachios) and fruit-sweetened, it ticks many boxes while still tasting delicious!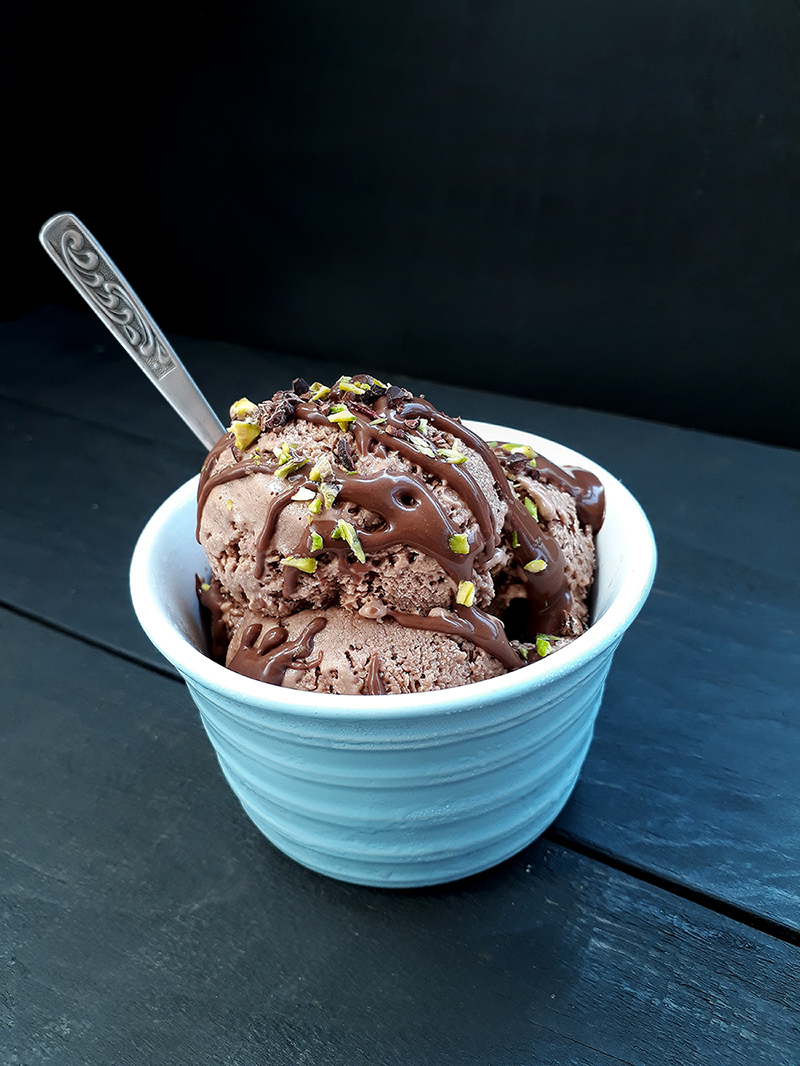 Makes approx. 1 liter:
For the ice cream:
• 140g hemp seeds
• 140g dates, pitted and diced
• 450ml water
• 2 tablespoons FAIR-TRADE cocoa powder
• 1/4 teaspoon ground vanilla
• 1 pinch salt (optional)
For the chocolate drizzle:
• 1 tablespoon sunflower seed butter (or nut butter if you are OK with nuts)
• 1 to 2 teaspoon FAIR-TRADE cocoa powder
• 1 tablespoon ground coconut sugar
• 1 to 2 tablespoon water (depending on the desired consistency)
Instructions:
1. Blend all ingredients in a powerful blender until smooth
2. Pour the mixture into a freezer safe container and place in freezer until solid.
3. Once it is frozen, let it thaw for a few minutes until it is soft enough to scoop and serve.
Tip: For the perfect texture, place in fridge for up to 3 hours before serving.
Enjoy! 🙂
Please let me know what you think about this recipe, I'd love to hear from you! And if you remake this recipe, please share the picture with me on Pinterest, Instagram or Facebook.