Lately I occasionally had the challenge to create a dish that doesn't contain tomato. And when it came to pizza, I had to rethink the whole thing. But then I remembered my recipe for vegan and gluten-free Tarte flambée and decided to give it a little twist. It turned out so flavourful and delicious that I was not even sad about the lack of tomatoes.  
7
The topping can be varied as you wish. I have since tried one with green peppers and the next one will be with mushrooms and broccoli. Yum!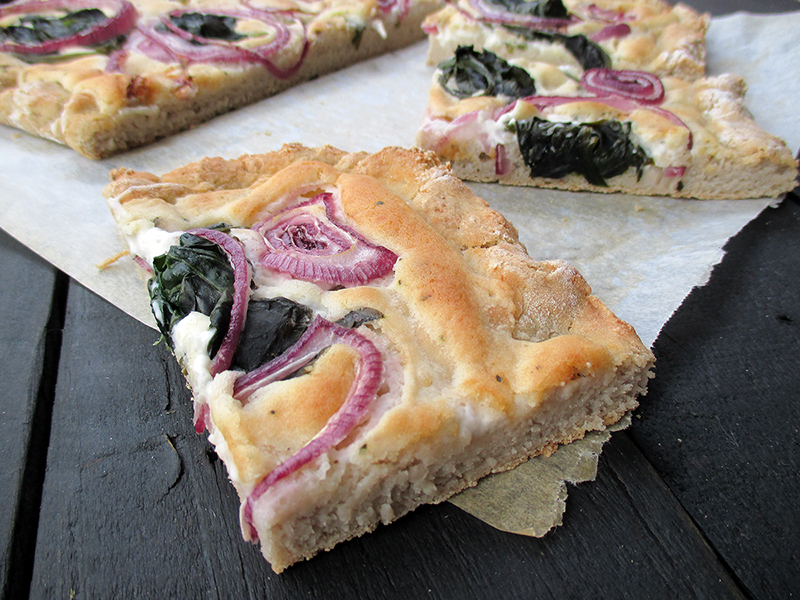 As always, this recipe for pizza without tomato is vegan, gluten-free and without added oil. I have used macadamias (mostly because I happen to have a local macadamia grower around the corner which allows for packaging free and carbon free nut supplies, yay!). Cashews will work just as good.