Sunflower seeds are so amazingly versatile! This savoury vegan luncheon is another proof.
The available range of vegan bread spreads and luncheons is still fairly small here in Aotearoa New Zealand. I guess this has cultural reasons, since I have never eaten as much as sausage as growing up in Germany 😄
If the vegan bread spread or luncheon should be gluten-free as well, things can get a little tricky. So I decided to try my own version. The result was amazing! It's so easy to make and has a lovely flavour. Just like with the meat based sausage, in the end it is mostly the herbs and spices that make the dish.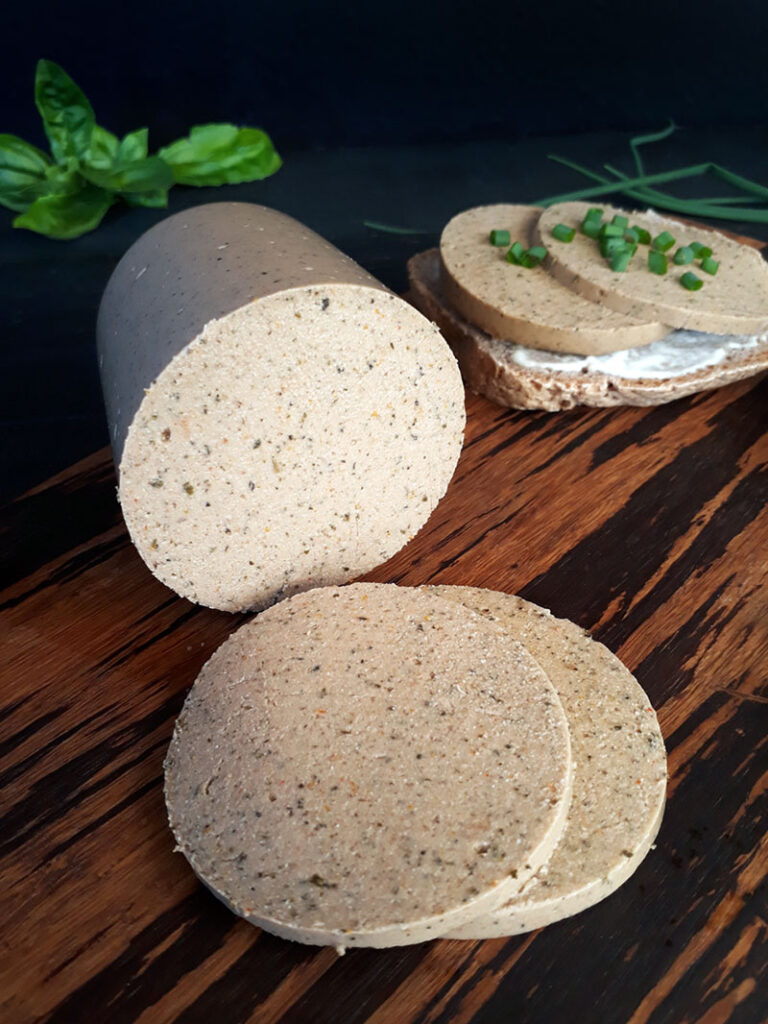 And there are so many flavour possibilities:
• Pizza flavour with basil and oregano
• Nice and spicy with chili and paprika
• Smoky with either liquid smoke or smoked paprika
• Mushroom – with mushroom powder and parsley
• …and more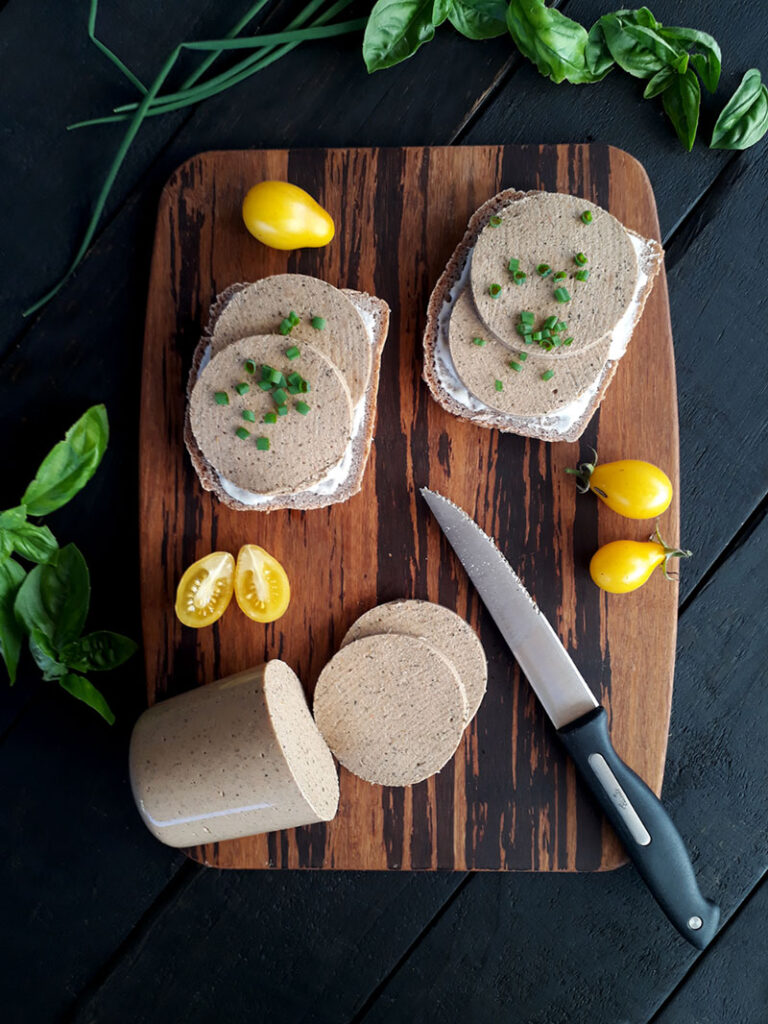 This vegan luncheon recipe is very easy to make. Only the soaking of the sunflower seeds takes some time. For the gelling I use the vegan alternative agar agar powder. Additionally I use some guar gum to make it bind better. It also works without the gum though.
For the forms I use a simple drinking glass which I gently heat up with some hot water before filling it with the hot mixture. Of course you can use all sorts of suitable, heat-proof containers and forms.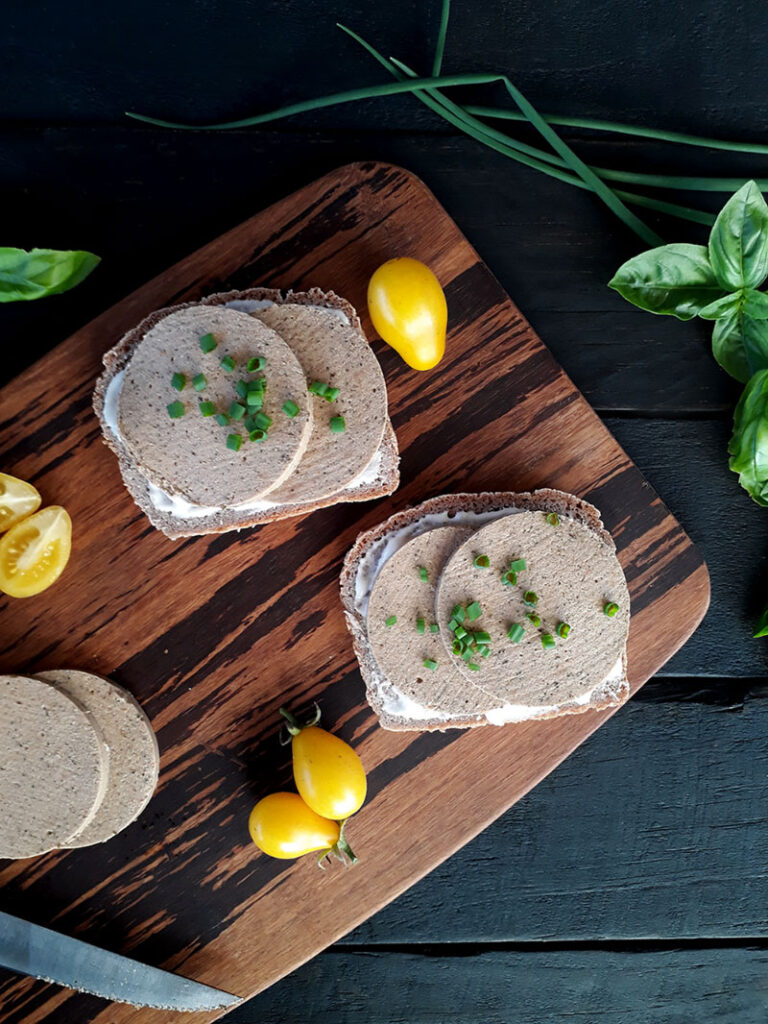 Super Easy Luncheon with Sunflower Seeds (Vegan, Gluten-free, Soy-free)
Sunflower seeds are so amazingly versatile! This savoury vegan luncheon is another proof. This recipe is not only vegan and gluten-free but also without soy and without nuts.
Ingredients
50

g

sunflower seeds

(soak in water for approx. 4 hours, then rinse and drain)

200

ml

water

1 1/2

tsp

agar agar powder

1

tsp

dried marjoram

1

tsp

dried thyme

1/2

tsp

salt

(or to taste)

1/4

tsp

guar gum

1/4

tsp

chili

(or to taste)

1

garlic clove
Instructions
After soaking the sunflower seds, rinse and drain them thoroughly. Then place them in a powerful blender together with the remaining ingredients. Then blend until smooth.

Pour the mixture into a small pot and bring gently to the boil.

Let the mixture simmer on low heat for a few minutes while stirring constantly.

Fill the mixture into a heat-proof form and let cool down a little. Then store in the fridge until set. Enjoy 🙂
Please let me know what you think about this recipe, I'd love to hear from you! And if you remake this recipe, please share the picture with me on Pinterest, Instagram or Facebook.