I love my pasta! And I love tomato based pasta sauces. One of my most favourite sauces is this recipe here for Tofu Bolognese.
But I felt like creating a sauce that is not only vegan and gluten-free but also free from soy and nuts. Since I am a huge fan of sunflower seeds, I had to try a sauce with those. And yes, they make a beautiful base! 🙂
This sauce is rich and flavourful, with just the right amount of herbs and spices. Feel free to add heaps of other vegetables (egg plant, zucchini, capsicum, you name it) 🙂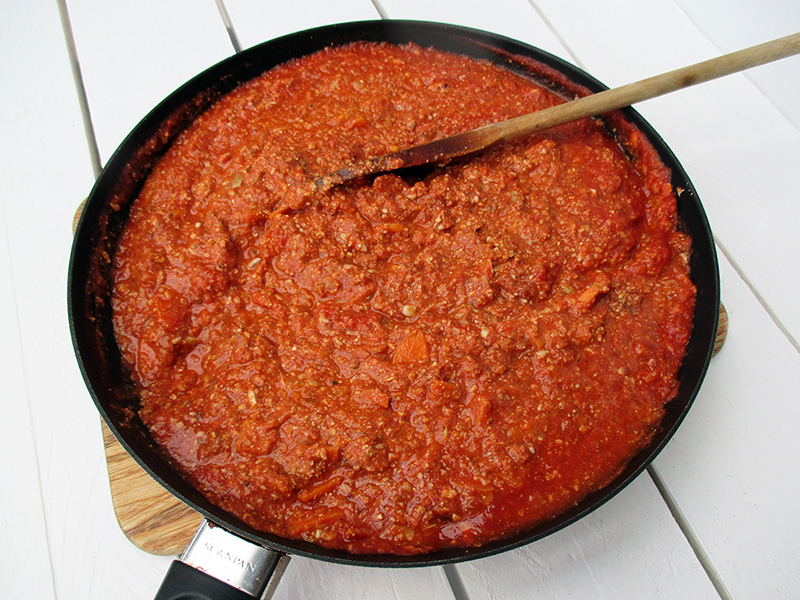 Please note: there is a bit of soaking involved in order to make this recipe. Please make sure you plan in the additional time.