Yes, I love pizza! And who doesn't? But sometimes would be great to have an option that isn't only vegan and gluten-free but also yeast-free.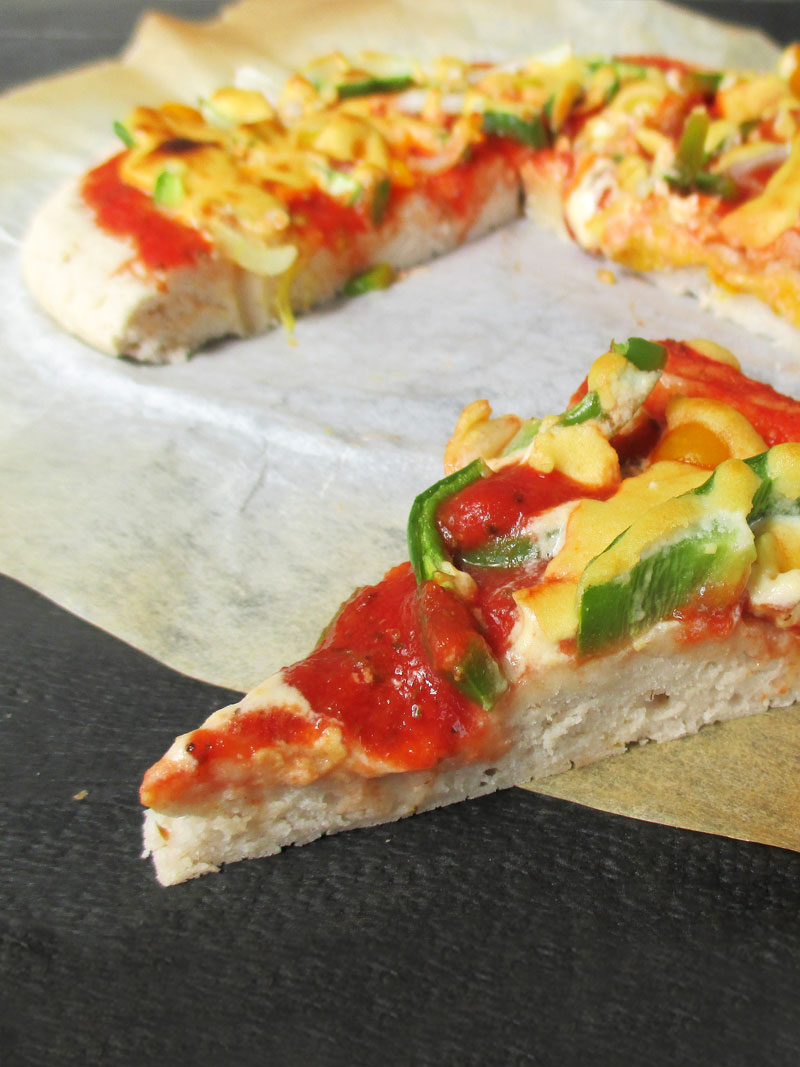 Some time ago I made this delicious vegan and gluten-free recipe Tarte Flambée that works without yeast. I found myself wondering if the base would work for a pizza as well. And after some slight modification of the recipe it sure does!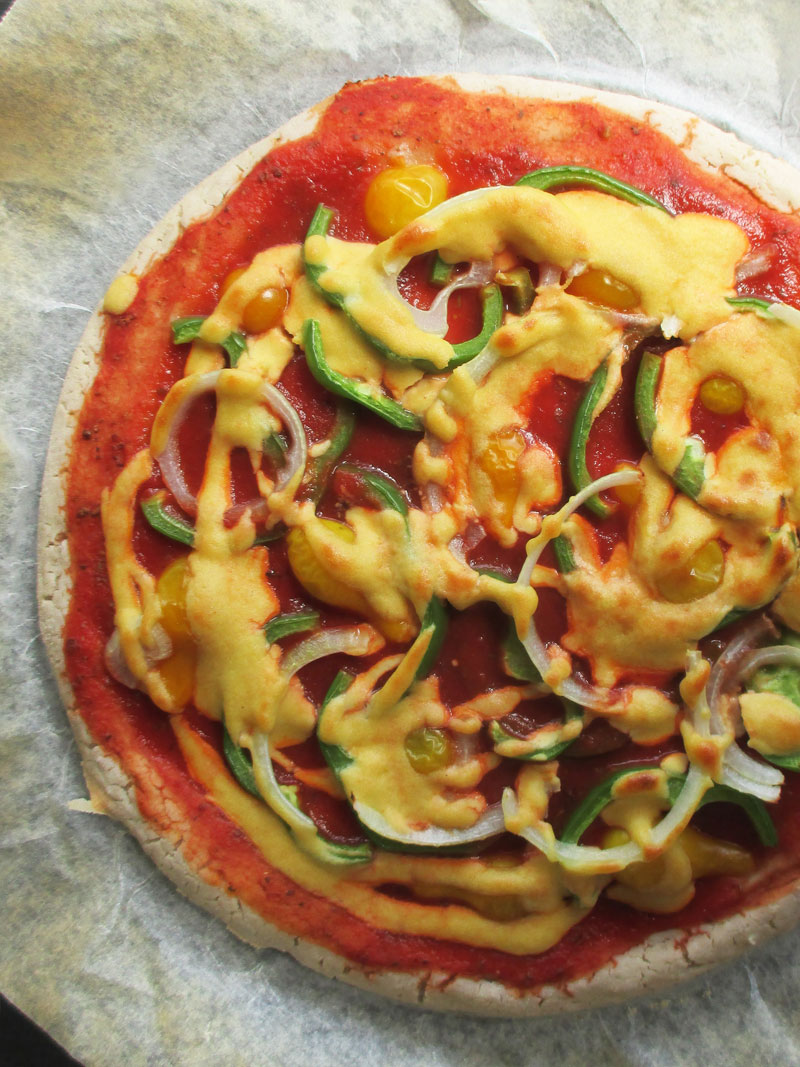 This pizza recipe comes with a yummy dairy-free option for the cheese topping as well. And it is not cashews, but the wonderful versatile macadamias. If you would like to use a version without cashews, I recommend this recipe here.