This is my latest favourite salad dressing! Super easy to make, super versatile!
You can view this recipe as a base to start your own dressing creations with. For example, you can add carrots when blending the nuts. Or you can season it with crushed garlic, balsamic, fresh herbs or chilli. There are so many options!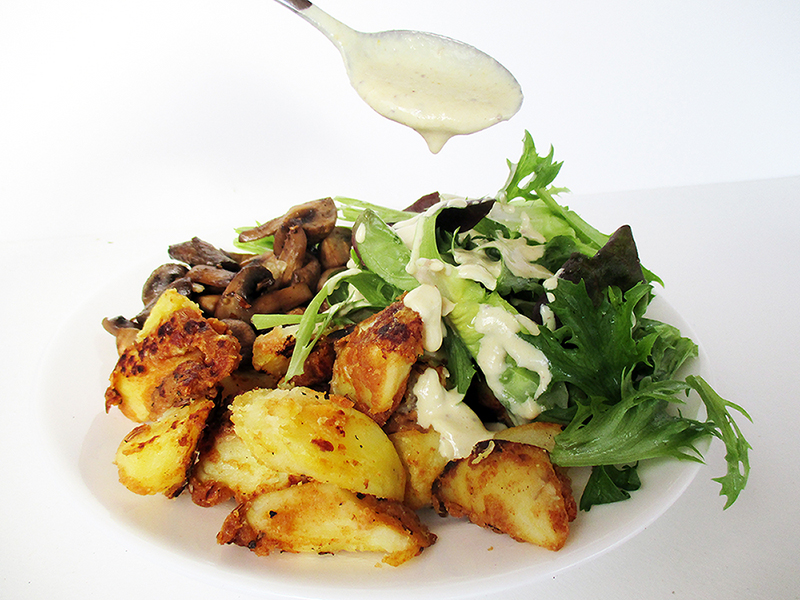 I love this dressing on all sorts of salads but also as a sauce with hamburgers or stir-fry. Go on, try it and you'll see why I love it so much! 🙂
This recipe calls for cashews, but it also works very well with macadamias.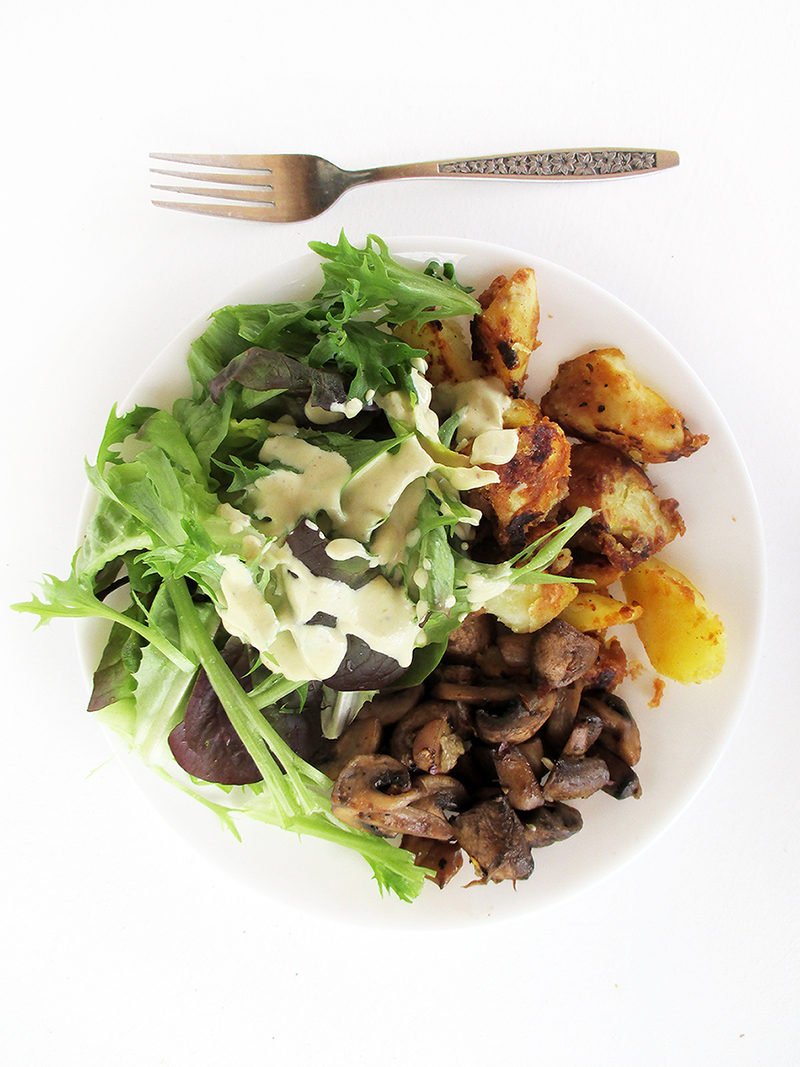 For one small bowl you'll need:
1/2 cup cashews (soaked in filtered water for at least 4 hours, then drained)
1/3 water (or more if you like more runny)
1-2 tablespoon mustard
1-2 teaspoon maple syrup
Preparation:
1. Blend the nuts with water to a fine cream. Pour it into a serving can or bottle or…
2. Add mustard and maple syrup ad stir well.
3. Enjoy! 😉
Please let me know what you think about this recipe, I'd love to hear from you! And if you remake this recipe, please share the picture with me on Pinterest, Instagram or Facebook.