This is one of those recipes that just happen to be when a sudden boost of creativity hits the kitchen. Leek is one of my favourite winter veges and I was thinking about how to turn it into a new, exciting dish. It tastes so good when it is a little roasted and so I've tried out this dish with it.
It turned out very well! A super easy but also super tasty vegan and gluten-free creation. Makes a great side dish or starter or snack or…. 😉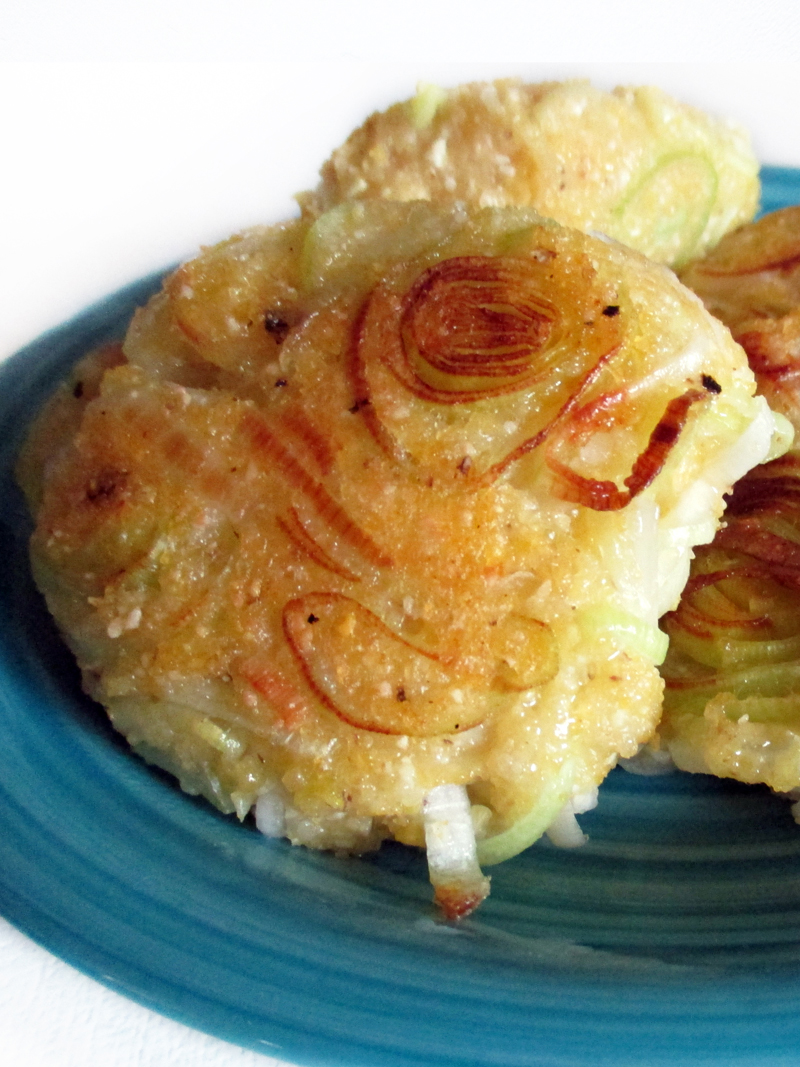 For 5-6 cakes you'll need:
1 leek
1/2 cup polenta
1 1/2 cup water
salt & pepper to taste
some cooking oi ( I prefer coconut oil)
Preparation:
1. Put polenta and water into a small pot and bring to boil. Let then simmer until it soaked up the fluid. Add salt and pepper towards the end. Let cool down a little.
2. In the meantime, cut the leek into very thin slices. When the polenta has cooled down enough, mix it with the chopped leek in a medium sized bowl.
3. Then form little patties with your (clean) hands. Heat some oil in a good non-stick frying pan and fry the cakes on both sides until golden.
Enjoy! 🙂
Please let me know what you think about this recipe, I'd love to hear from you! And if you remake this recipe, please share the picture with me on Pinterest, Instagram or Facebook.