I know, there are hundreds and thousands of recipes for hummus out there. But most of the seem quite involved.
That is one of the reasons why I never made my own. Ok, a few years ago, when I still had a cheap blender, I gave it a try and it wasn't very convincing.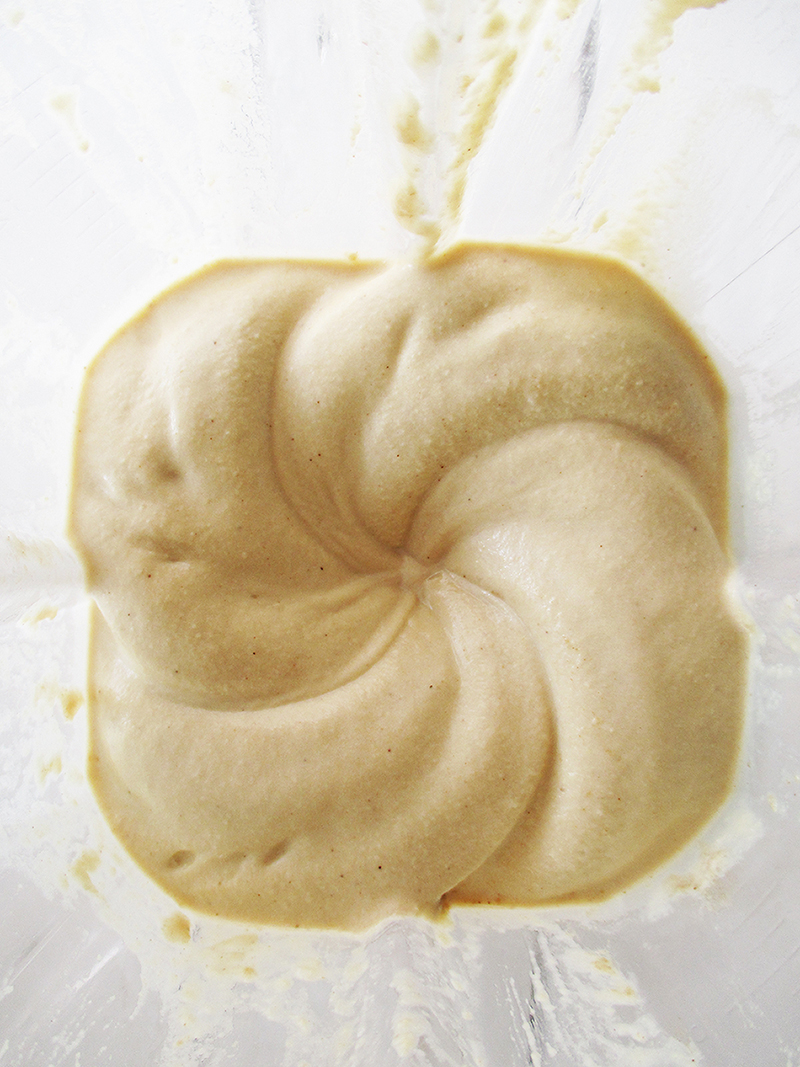 So for this recipe to be easy, you will need a high-speed blender.
And you need dried chick peas. Because this recipe is based on good old home-cooked chick peas, which will need soaking and cooking before being processed. There are good reasons tgo do it that way, which I will explain further in a post soon 🙂
For 1 small bowl of hummus you'll need:
1 cup dried chick peas
1/4 cup lemon juice (approx. one large lemon)
2 heaped tablespoon tahini
3 garlic cloves, minced
1 tablespoon olive oil (optional)
1 teaspoon maple syrup
1/2 teaspoon salt
2/3 cup water
1 tablespoon olive oil and some ground paprika for serving
Preparation:
1. Soak the chick peas in water for at least 12 hours. I like to sprout them as well but this is not necessary.
2. Cook the chick peas in water until tender, depending on how fresh they are this can take between 30 and 45 minutes. Drain and let cool down.
3. Chuck all the ingredients into a high-speed blender and blend on medium speed until it becomes creamy. If the hummus easily moves wile blended it is smooth enough. If doesn't move, add a little more water.
4. Scoop into serving bowl or container, drizzle with some olive oil and sprinkle with ground paprika.
Enjoy! 🙂
Please let me know what you think about this recipe, I'd love to hear from you! And if you remake this recipe, please share the picture with me on Pinterest, Instagram or Facebook.