I just love summer – and I love people that share their crops 🙂 Some friends of mine gave me some of their plums. I just had to use some of them to make a crumble.
And it worked out well with the first try – yay! Hard to believe that it is vegan, gluten-free and very low in sugar!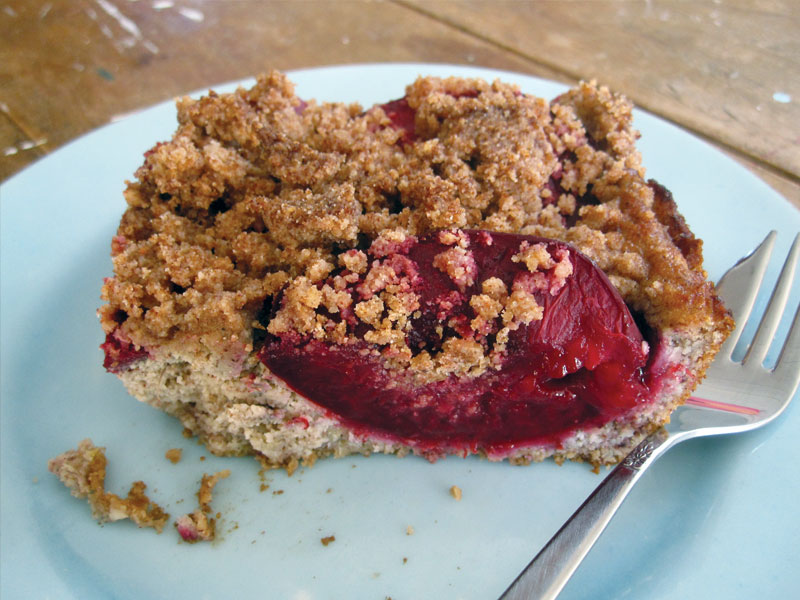 I've used hazelnuts for part of the dough. They've created a really nice fluffy texture and add an awesome flavour too 🙂
Since I've posted this recipe I have tried another version with walnuts instead of plums – absolutely beautiful as well!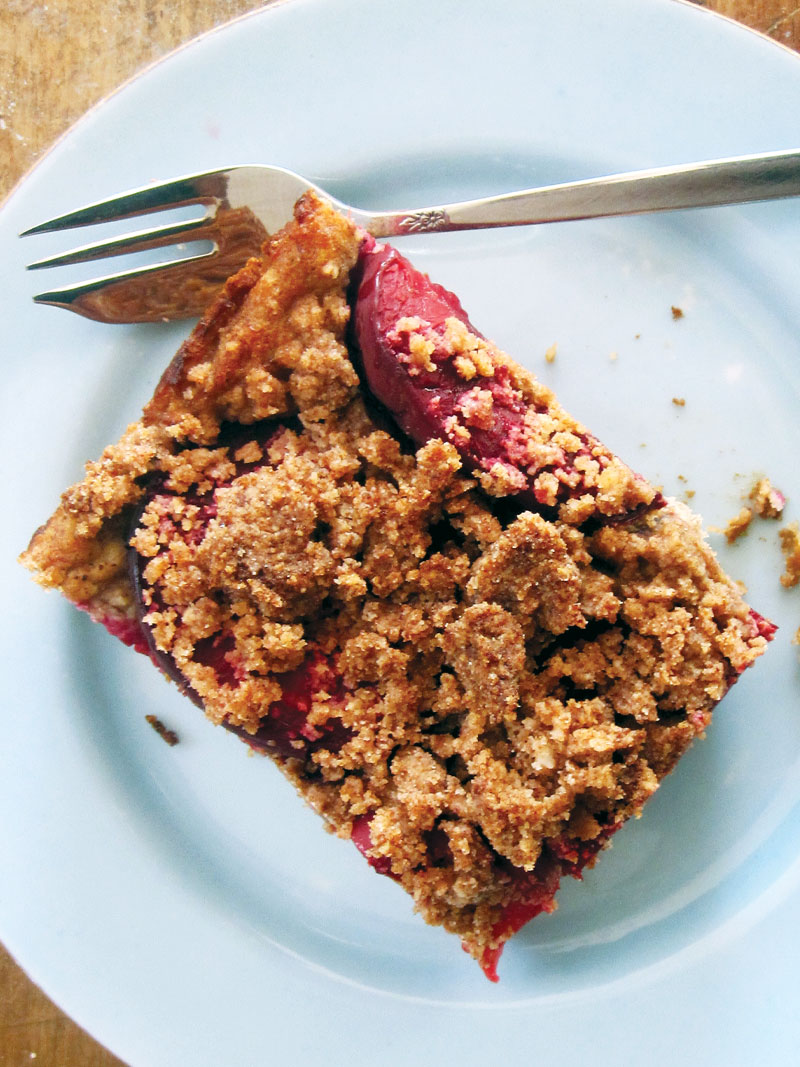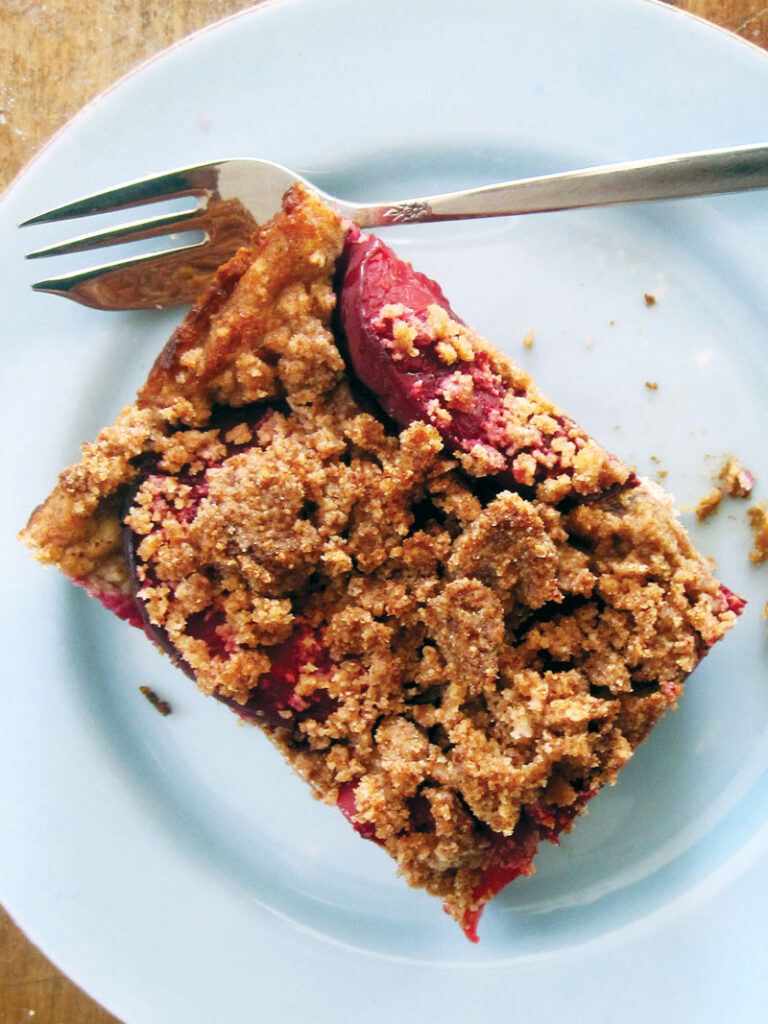 For a 27×17 cm tray you'll need:
approx. 500g plums, halved
For the dough:
1 cup (140g) hazelnuts (1/4 cup will be needed for the crumbles)
2 ripe FAIR-TRADE bananas (300g)
3/4 cup (90g) sweet sorghum flour
2 teaspoon baking powder
1 teaspoon baking soda
1 pinch salt
1/2 cup water
For the crumbles:
1/4 cup (30g) of the ground up hazelnuts
1/2 cup (65g) sweet sorghum flour
1 teaspoon ground cinnamon
2 tablespoon (30g) coconut oil
Preparation:
1. Preheat the oven to 190°C. Roast the hazelnuts in a frying pan, stirring constantly until the skin starts to fall off. Take off the heat and let cool down.
2. Rub off most of the peel and then grind the hazelnuts to fine crumbles. Remove 1/4 cup of the ground hazelnuts, it will be needed for the crumbles. Transfer to a medium sized bowl.
3. Add the sorghum flour, baking powder, baking soda and salt and stir well.
4. Mash the bananas in a small bowl until they are a fine cream. Add the mashed bananas and the 1/2 cup water to the dry ingredients and mix well to combine. Don't stir too long.
5. Transfer to the baking tray and spread evenly. Place the plum halves on top of the dough.
6. Mix the ingredients for the crumbles in another small bowl. Sprinkle the crumbs with your hands over the plums.
7. Place the tray in the oven and bake covered for approx. 20 minutes at 190°C. Remove the cover for the last 10 minutes (depending on oven type).
Enjoy! 🙂