This is one of my favourite easy sweet treat recipes. You can basically use it as a blueprint. For example, you can roll the balls in chopped nuts, cacao powder, ground goji berries, sesame seeds and so on. You can also use different seeds or nuts instead of the sunflower seeds.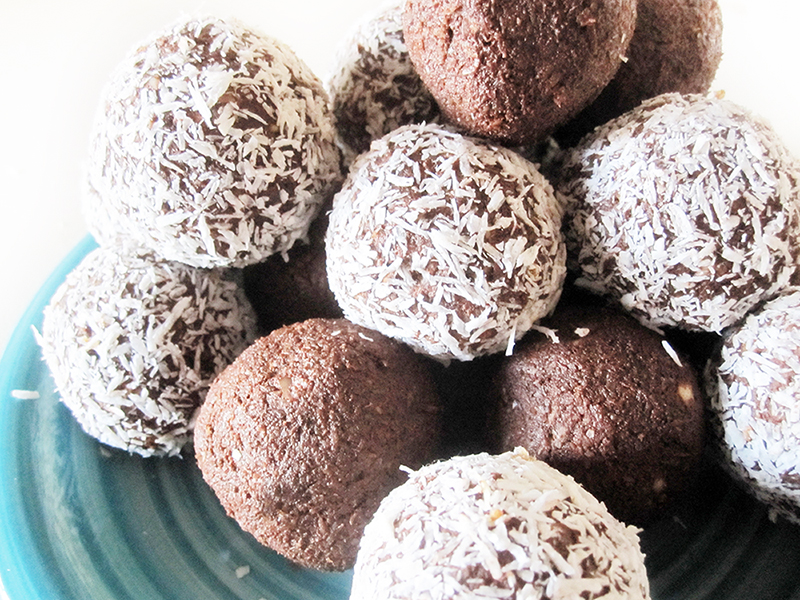 Preparation doesn't take long at all. And they can be stored in the fridge for about 4 days. Not that they would last that long. Har har! 😉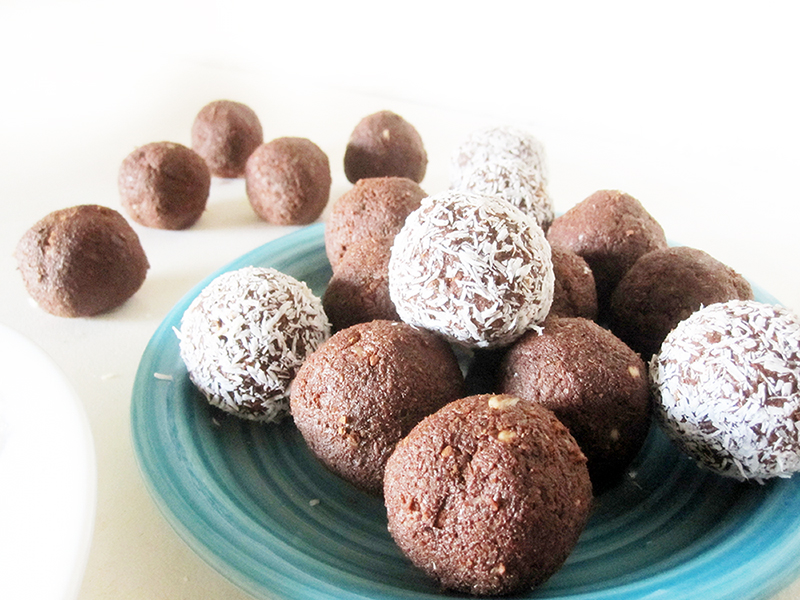 For approx. 20 chocolate balls you'll need:
1/2 cup (70g) sunflower seeds, soaked in filtered water for at least 6 hours and then drained + 1/4 cup water
120g dates + 1/4 cup water
2 cups (160g) desiccated coconut
1/2 cup FAIR TRADE cacao powder
some extra desiccated coconut for rolling if desired
Preparation:
After you have rinsed the sunflower seeds, blend them with 1/4 cup water to a relatively fine cream. Don't worry about them being a bit chunky. Transfer to a medium sized bowl.
2. Blend the dates with 1/4 cup water to a relatively smooth cream. Add to the bowl.
3. Add desiccated coconut, cacao powder and coconut oil and mix well. Place in fridge for a few minutes to set a little.
4. Take tablespoon portions and roll them into small balls with your (clean) hands.
5. If desired, roll them in the ingredient of your choice.
Enjoy! 🙂
Please let me know what you think about this recipe, I'd love to hear from you! And if you remake this recipe, please share the picture with me on Pinterest, Instagram or Facebook.