While I already have a recipe for raspberry ice-cream, or should I say nice-cream on my blog,  this recipe here is rather rich and extra creamy. It's a real eye candy too 🙂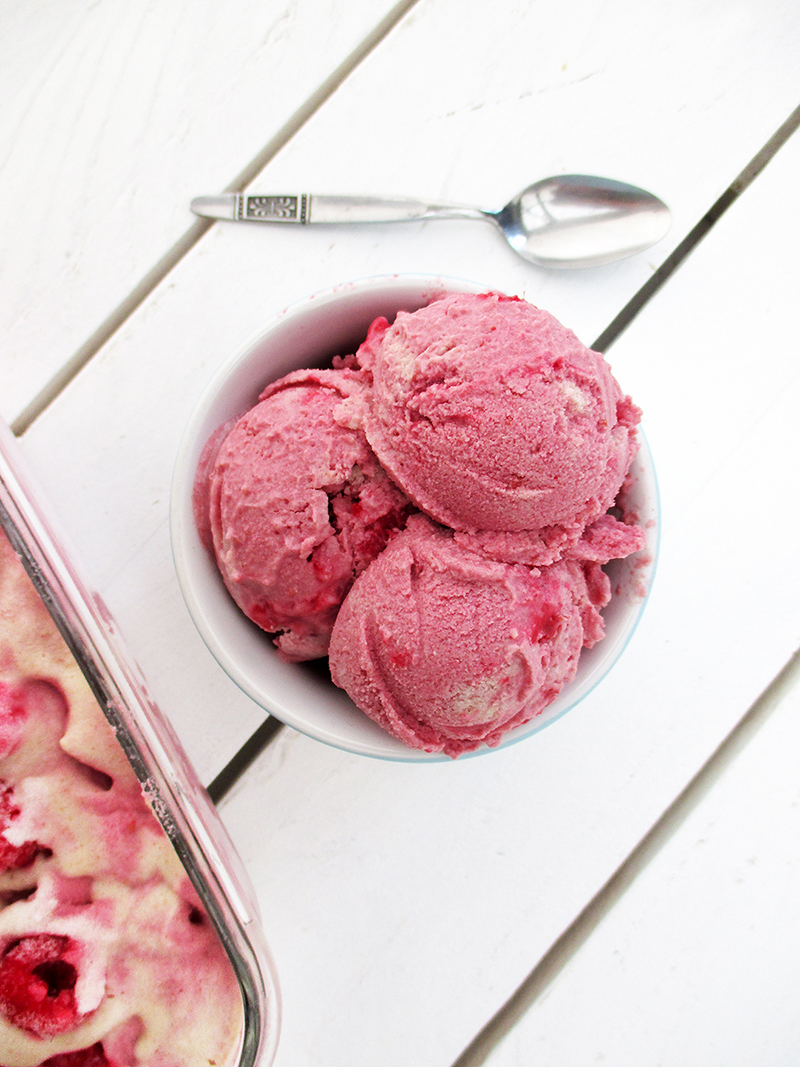 This recipe for raspberry ice-cream is as always vegan, gluten-free and without refined sugar. And this time it is also free from cashews or coconut! The secret ingredient is blanched almonds.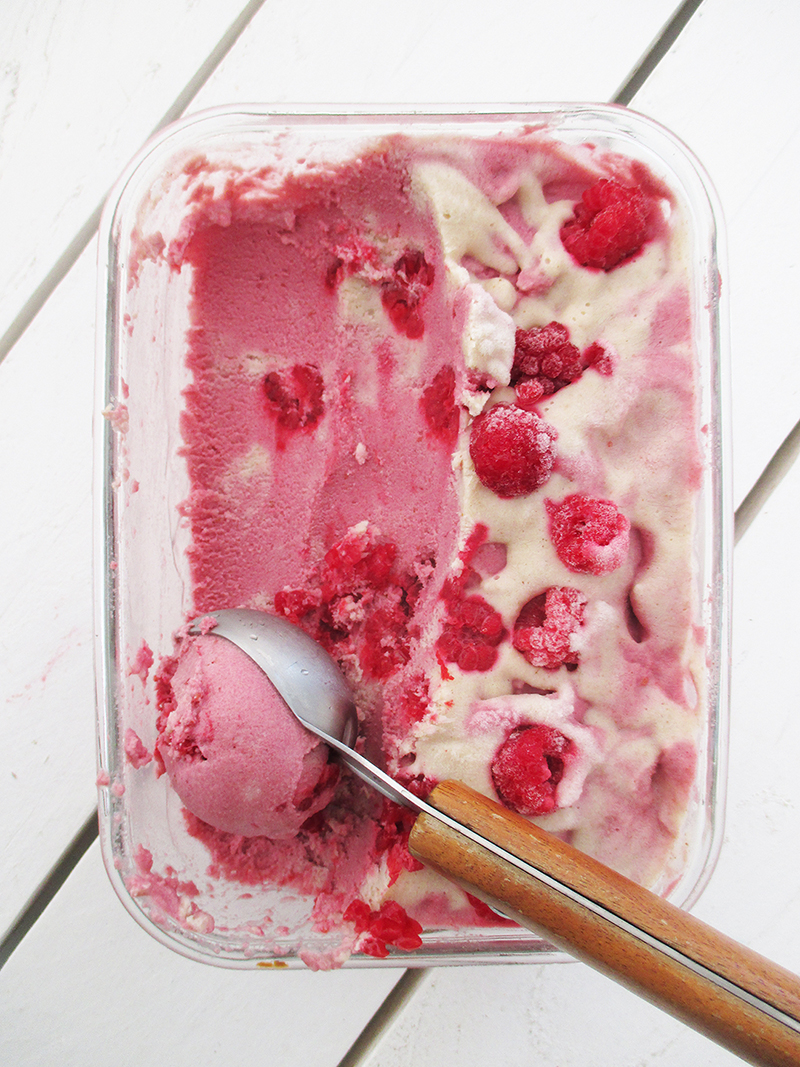 I recommend to use an ice-cream maker for this recipe, but you could also make it in a high-speed blender or simply freeze it and stir every now and then. For instructions on how to make it in a high-speed blender please look here.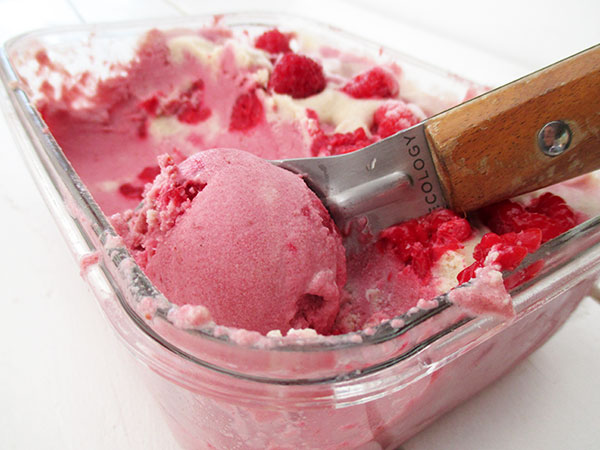 Makes approx. 1.5 liter:
3/4 cup (105g) blanched almonds, soak for at least 8 hours in water then rinse and drain
1 1/4 cup (180g) dates, pitted and diced
4 cups (1000ml) water
200g raspberries
a handful of raspberries for garnish
Preparation:
1. Place all ingredients but the raspberries in a high-speed blender and blend until smooth.
2. If you wish to add a few almond cream swirls into the ice-cream, take aside about 1/2 cup of the almond cream.
3. Add raspberries and blend until smooth.
4. Transfer to ice-cream maker and let churn until it is firm enough.
5. Place one layer of raspberry ice-cream into a glass container. Then drizzle with almond cream and extra raspberries. Continue until ice-cream, almond cream and raspberries are finished.
6. Place in freezer to firm up a little more. If you let it in the freezer for longer, allow it to defrost for half an hour or so before serving.
Enjoy! 🙂
Please let me know what you think about this recipe, I'd love to hear from you! And if you remake this recipe, please share the picture with me on Pinterest, Instagram or Facebook.