I just love the combination of chocolate and vanilla. And I love ice cream! No matter what the season 🙂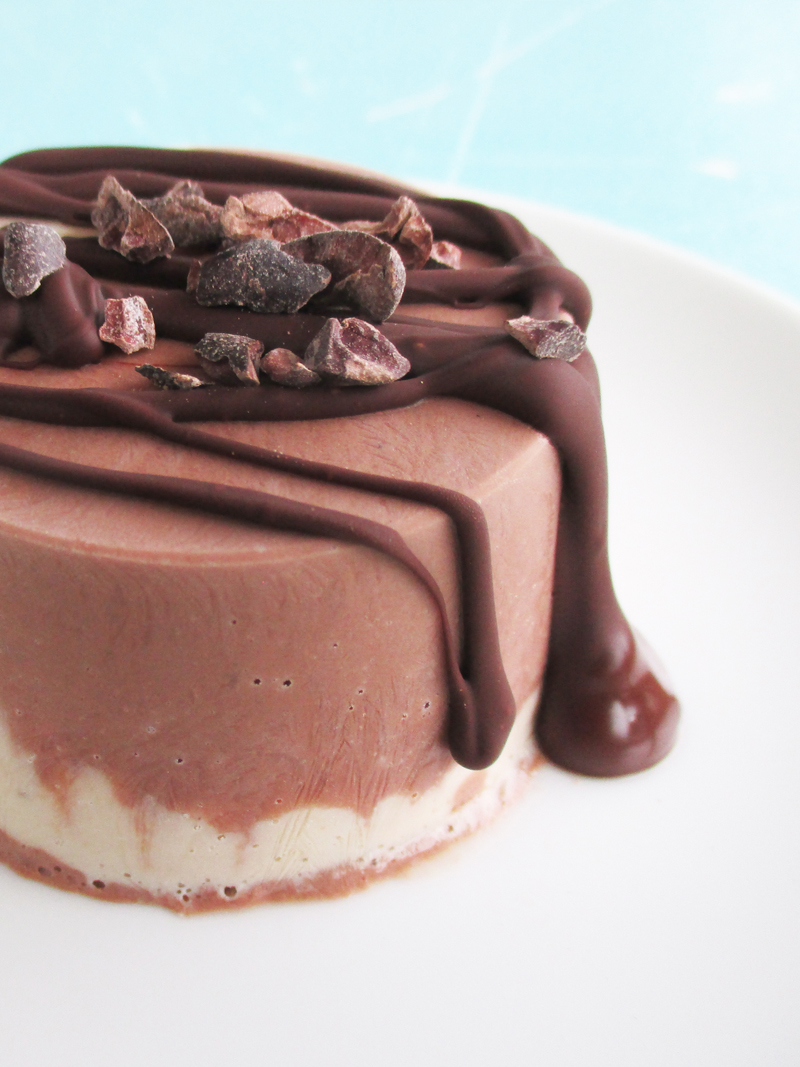 So here is a good excuse for ice cream in winter! Or summer, depending on where you are on this planet…
I used a silicone muffin form for these mini ice creams but you can also use a popsicle form.
This recipe is super easy and doesn't require many ingredients. I have listed a few alternatives, should you not have sunflower lecithin available.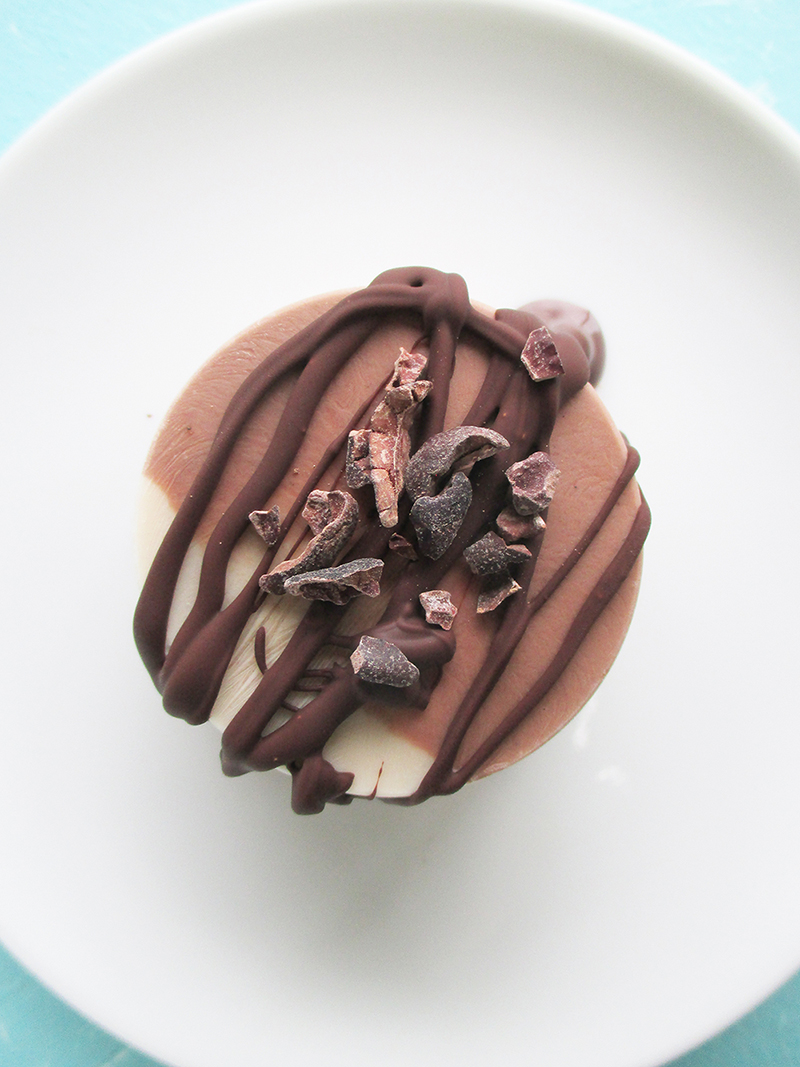 Makes 6 mini ice creams:
For the vanilla cream:
550ml coconut cream
3 tablespoon coconut sugar
2 teaspoon sunflower lecithin (alternatively 1 teaspoon guar gum or double the amount of psyllium fiber husk)
1 tablespoon psyllium fiber husk
1/4 teaspoon ground vanilla
For the chocolate cream:
1 tablespoon FAIR-TRADE cocoa powder
2-3 tablespoon coconut sugar (depending on how sweet you like it)
For garnish I used melted chocolate and cacao nibs
Preparation:
1. Blend all ingredients for the vanilla cream in a blender until smooth. Then add ground vanilla and blend for another second.
2. Transfer about half the vanilla cream into a small jug.
3. Add cocoa powder and coconut sugar to remaining vanilla cream and blend once again until smooth.
4. Place silicone muffin form onto a small chopping board. Pour equal parts of vanilla cream and chocolate cream into silicone muffin form, stir a little if you like.
5. Place the form in the freezer until the ice creams are set (about 3 to 4 hours). Best texture is achieved when letting the ice creams soften in the fridge for about 3 hours before serving. I garnished them with melted chocolate and cacao nibs.
Enjoy! 🙂
Please let me know what you think about this recipe, I'd love to hear from you! And if you remake this recipe, please share the picture with me on Pinterest, Instagram or Facebook.