Apple and cinnamon is on of my favourite flavours. Ah well, cinnamon is one of my favourite spices. One can sprinkle this stuff on so many things. Simply delicious!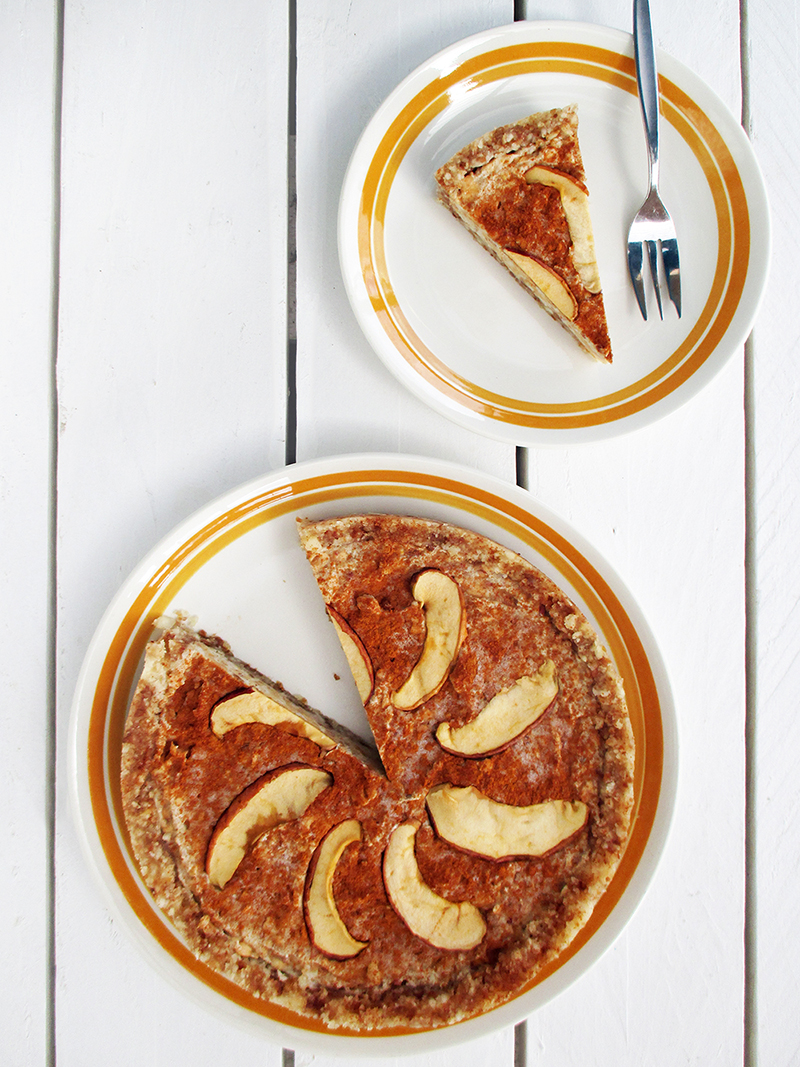 For example, rice porridge with stewed apple and cinnamon. My go to winter comfort food! And this cake reminds me of this warm and fuzzy feeling of snuggling up on the couch, wrapped in my favourite blanket with a bowl of warming sweetness 🙂
As always this no bake apple cinnamon cake recipe is vegan and gluten-free, and it also is without refined sugar and oil.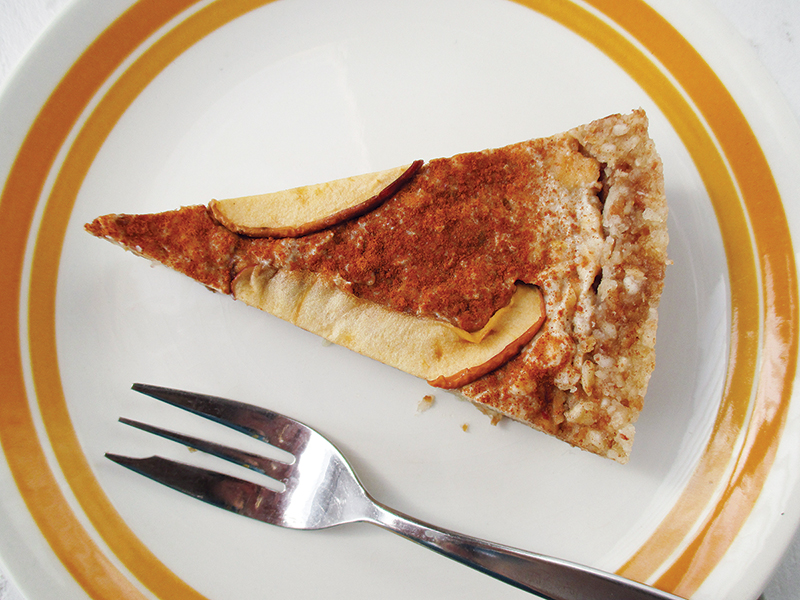 For a 21cm spring form you'll need:
For the crust:
1 1/2 cups (200g) macadamias (or soaked almonds)
1 cup (140g) dates, pitted and diced
1-2 tablespoon water if needed
For the filling:
2 cups tightly packed dried apple (approx. 300g)
1 cup (140g) cashews, soak them in filtered water for at least 4 hours, then rinse and drain
1/2 cup water
1 tablespoon psyllium fiber husk
1-2 teaspoon cinnamon
For the garnish I used some extra dried apple slices.
Preparation:
1. For the crust, blitz the nuts to fine crumbles and transfer to a medium sized bowl.
2. Blitz the dates to fine crumbles and add to the bowl. Mix well. If using dry nuts, add 1 to 2 tablespoon of water until the dough becomes slightly sticky.
3. Line spring form with baking paper. Scoop dough into tin and spread evenly, pulling it up the sides as well (approx. 2cm).
4. For the filling pulse the dried apple to small  crumbles. Transfer to the bowl.
5. Blend cashews and water until smooth. Transfer to the bowl with the dried apple and mix well, stirring in psyllium fiber as well.
6. Scoop into spring form and spread evenly. Dust with cinnamon and garnish if you wish.
7. Place in freezer until it is set (approx. 3 hours). Cut slices while it is still firm.
Enjoy! 🙂
Please let me know what you think about this recipe, I'd love to hear from you! And if you remake this recipe, please share the picture with me on Pinterest, Instagram or Facebook.