The freezer challenge continues! That means I'm using up ingredients that have been ignored for too long. The other week it was raspberries that I found and used in this delicious No Bake Almond Raspberry Slice.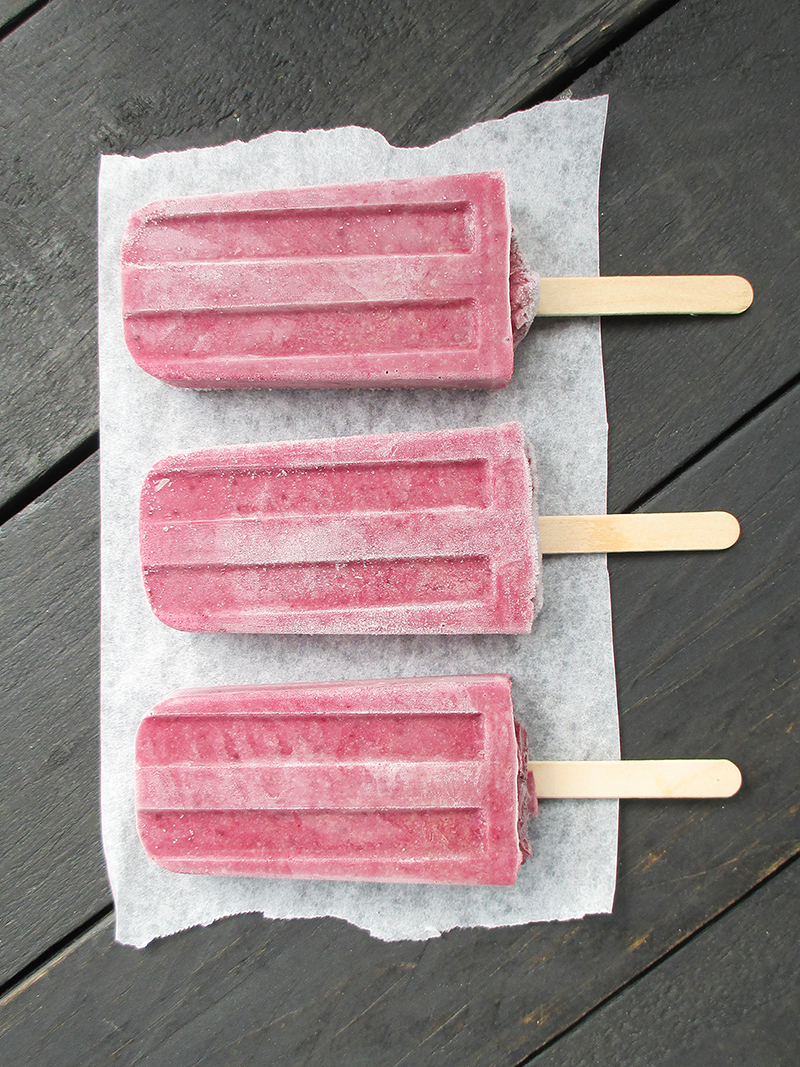 Now there also is a bunch of frozen plums. I got them of some friends by the bucket, because their plum tree was going wild. I baked as much plum cake as everyone could handle, the rest went into the freezer.
Now I started using these plums in the occasional smoothie. And every time I was mesmerized by the dreamy purple colour – so beautiful! If only there was a way to stare at it even longer… Well, how about having it frozen on a stick? That was the solution!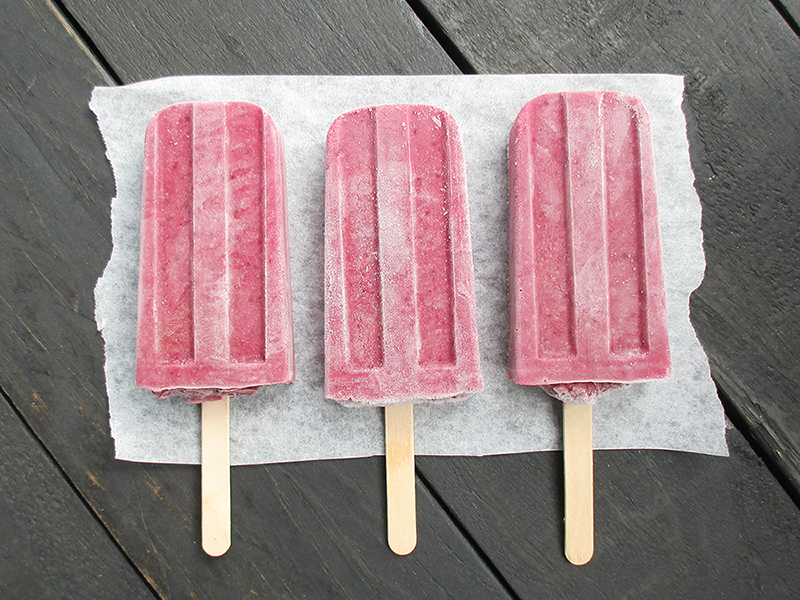 I really love how easy these vegan ice pops are to make and how they don't need any additional sweetener. Please note that these ice pops are not all too sweet. Because I only used bananas and plum to create a fruity sweetness. While I have used cashews, you can omit them and use more bananas instead.

As always, this recipe for Plum Banana Ice Pops is vegan, gluten-free and without refined sugar. It also proves, that one does not need dairy products in order to make a delicious frozen treat
Makes approx. 10 ice pops:
200g plums
200g banana (without peel)
1/2 cup cashews (or other nuts) also see note above
1 1/4 cup (310ml) water
1/2 teaspoon cinnamon
1 teaspoon guar gum (optional, makes it more creamy)
Instructions:
1. Blend all ingredients in a blender until smooth.
2. Pour into molds, add lid and sticks.
3. Place in freezer until solid. To get the ice pops out of the mould, hold it upside down under warm water for a moment.
Enjoy!