Have you had your leafy greens today? They belong to a healthy, balanced diet after all…. Yeah, I admit that I sometimes struggle to incorporate them. But everything is so much easier with a yummy salad dressing, especially when it's home-made – it tastes extra yummy.

My current favourites are the Pink Ranch Dressing and this Ginger Carrot Salad Dressing. They have such a delicious flavour and go well with burgers too. Like my latest Beetroot Burger. Add some of this dressing to it and you can send your taste buds to heaven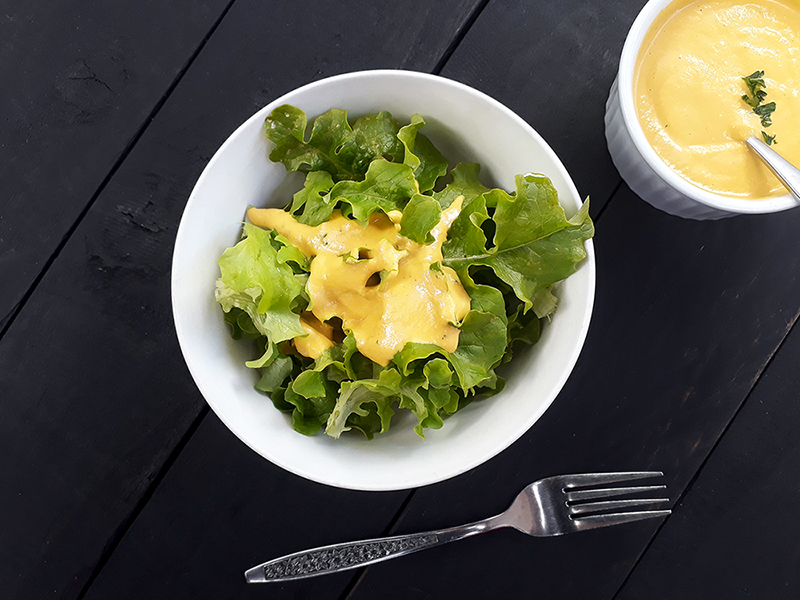 I love how these dressings are not only vegan and gluten-free but they also don't need additional oil. Yes, the cashews naturally contain oil. And that is something that is actually a good thing – in balance of course. Make sure to add a good source of Omega 3s to your diet. (I am not a trained nutritionist. If you have questions or worries, please consider taking professional advise).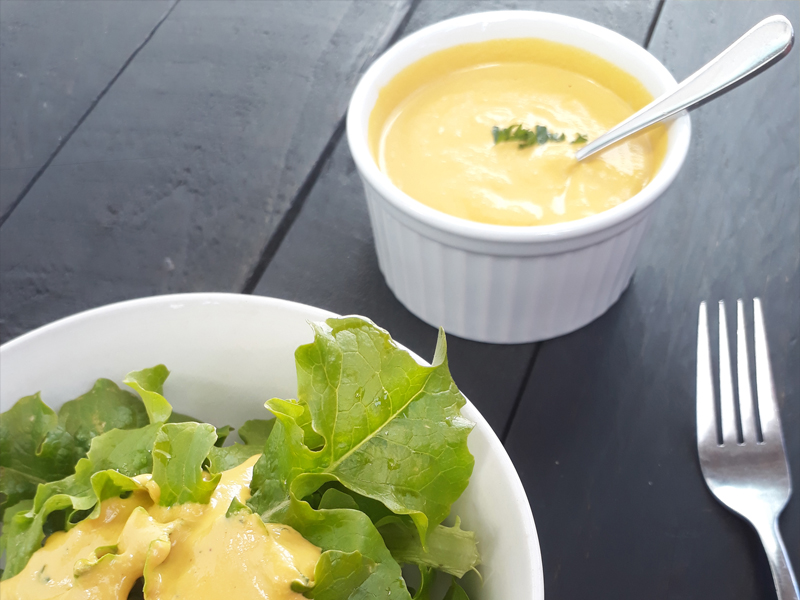 What I also like about this dressing, it's super easy to make without any elaborate preparation. It yields about 250ml, but it tends to thicken up a bit. Simply water it down if needed
Makes approx. 250ml:
3/4 cup (110g) cashews
100g carrot
1.5cm piece ginger (or more if you like)
1/2 teaspoon ground turmeric (or fresh if you like)
2 small garlic cloves
1 tablespoon apple cider vinegar
1/4 teaspoon salt (or to taste)
1/2 cup (125ml) water
Instructions:
1. Blend all ingredients in a powerful blender until smooth.
2. Transfer into serving bowl or dressing container. Keep in fridge and use within about 3 days or so.
3. Should thicken up too much, just add a little extra water.
Enjoy!
Please let me know what you think about this recipe, I'd love to hear from you! And if you remake this recipe, please share the picture with me on Pinterest, Instagram or Facebook.