A long, long time ago I had the pleasure to be introduced to the magic of Italian pasta by a lovely lady from Italy.
She showed me how to make gnocchi. I was intrigued! She paid a lot of attention to the smallest detail in order to make it perfect. Even the tomato sauce was more labour intensive than I was used to. But of course, the result was absolutely delicious also!
Since living in New Zealand on a gluten-free diet, I have not had any gnocchi in years. So I decided that it is time, to refresh my memory and make my own! Only this time without gluten.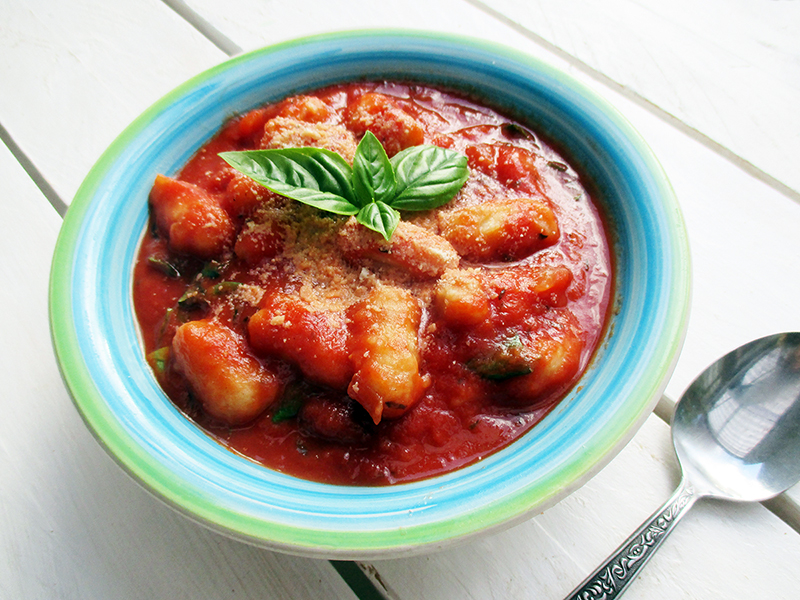 I'm sure this lady would roll her pretty eyes if she could see the not quite so impressive result, hee hee hee 😉 But I gave my best and am pretty pleased with the result! Nothing beats good old home-made cooking!
Make sure you use some floury potatoes, like agria, and fiber husk. These are the essential ingredients in this dish!