This year I have re-discovered my love for pumpkins. My favourite option is simply baked pumpkin as a side dish to various savoury meals. If you get the right pumpkin, it just tastes so delicious!
Ever since I've seen this photo of a pumpkin based pizza I was thinking about trying something similar. Now I really love my tarte flambe. You can find a classic version with a yeast-based dough here.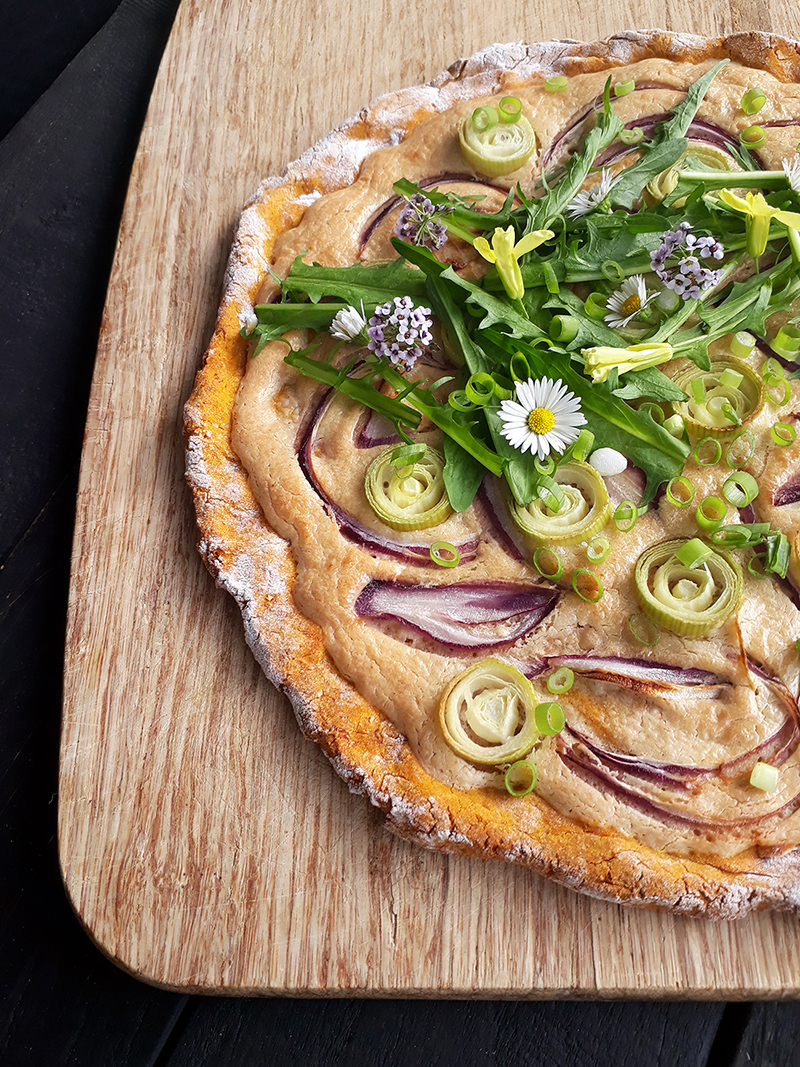 But I wanted to try something yeast-free. The big advantage of baking without yeast: you need much less time. Letting the dough rise a couple of times is not needed.
After I tried this idea for the first time, I found while the crust corners were delicious, the dough itself was a little too fudgy, especially in the center. The next time I rolled it out much flatter, making 2 round tarts instead of one large tray. And that is the trick! It ends up being quite a crispy and very thin crust. But to be honest, that's what I always loved about pizza. Especially when it's vegan it seems to be more crispy.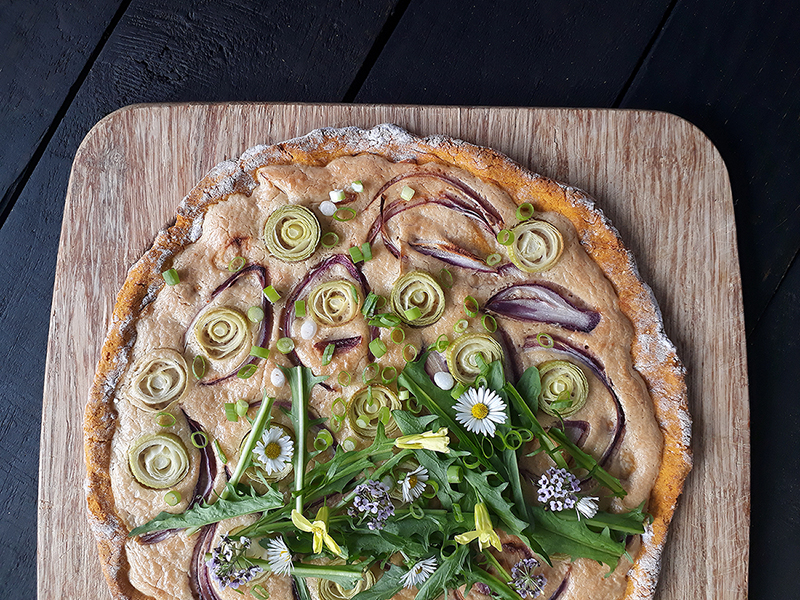 If you prefer a little more doughy crust, maybe check out this recipe here. It is yeast-free as well.
I topped this vegan tarte flambee with the same smoky cashew cream that I used in the original. And I topped it with red onion and thinly sliced leek. Once baked, I added chopped spring onion and a few edible flowers and greens from my garden. Delicious! 🙂