This is one of my favourite ice-pop recipes and I want to share it with you! Berries and vanilla play sooo well together (in fact I love that flavour combo so much that you can find several recipes on this blog).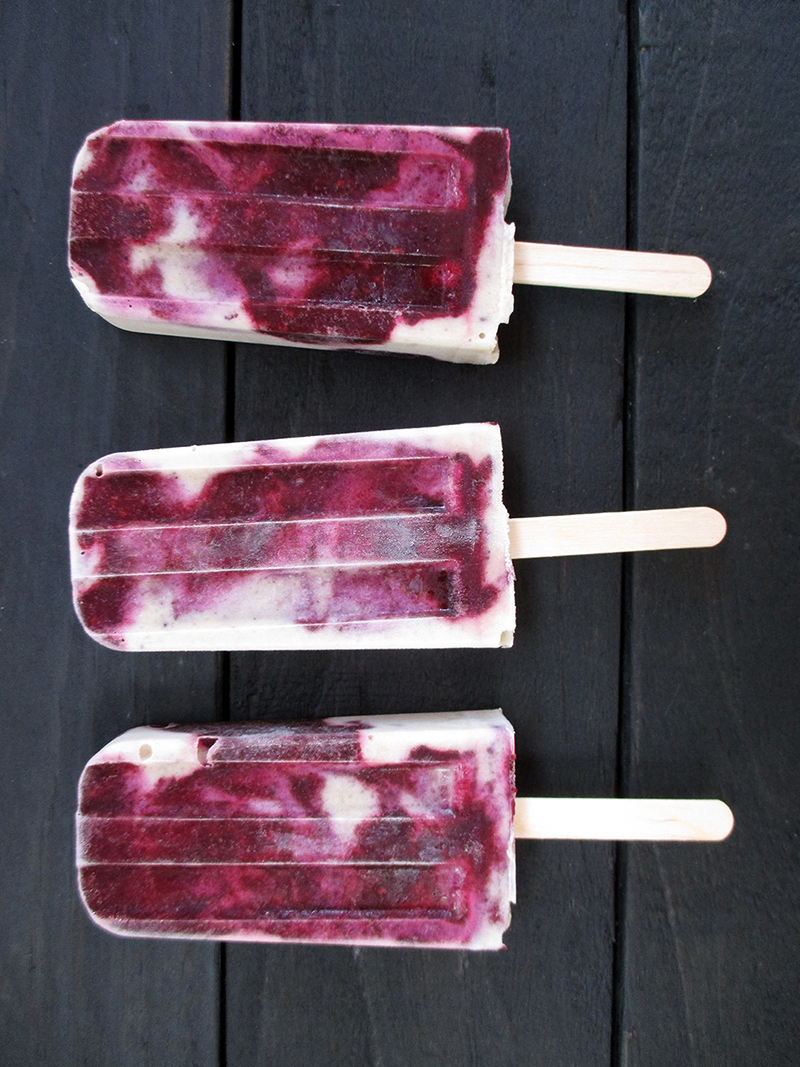 These popsicles are as always vegan, gluten-free and without refined sugar. Thanks to the cashews they also are divinely creamy. Can't have cashews? Don't worry, it works without cashews too, it just won't be as creamy. 🙂
Makes approx. 10 ice-pops:
For the vanilla cream:
400ml coconut cream
1 cup (140g) dates, pitted
1/2 cup (70g) cashews
1/4 cup water
1 teaspoon vanilla essence
2 tablespoon psyllium fiber husk
For the berry sauce:
1 cup (approx. 140g) berries
1/4 cup (35g) dates, pitted
Preparation:
1. In a high-speed blender, blend all ingredients for the vanilla cream until smooth. Add the psyllium fiber husk to the very end. Place aside.
2. Blend the ingredients for the berry sauce in a powerful mini-blender.
3. Use a teaspoon to let small portions of the berry sauce run down on the insides of the mold.
4. Fill the mold with the vanilla cream. Use a wooden skewer to lightly mix the berry sauce with the vanilla cream.
5. Place lid on mold and insert the wooden sticks. Place in freezer until firm (approx. 6 hours). It helps to shortly hold the mold upside down under warm water to get the finished popsicles out.
Enjoy! 🙂
Please let me know what you think about this recipe, I'd love to hear from you! And if you remake this recipe, please share the picture with me on Pinterest, Instagram or Facebook.