Schupfnudeln (fried potato dumplings) are a classic dish in the southern parts of Germany. This is my vegan and gluten-free version of this delicious meal.
The original recipe for Schupfnudeln contains egg. This is easily replaced with psyllium husk fiber to make the dish vegan as well as gluten-free.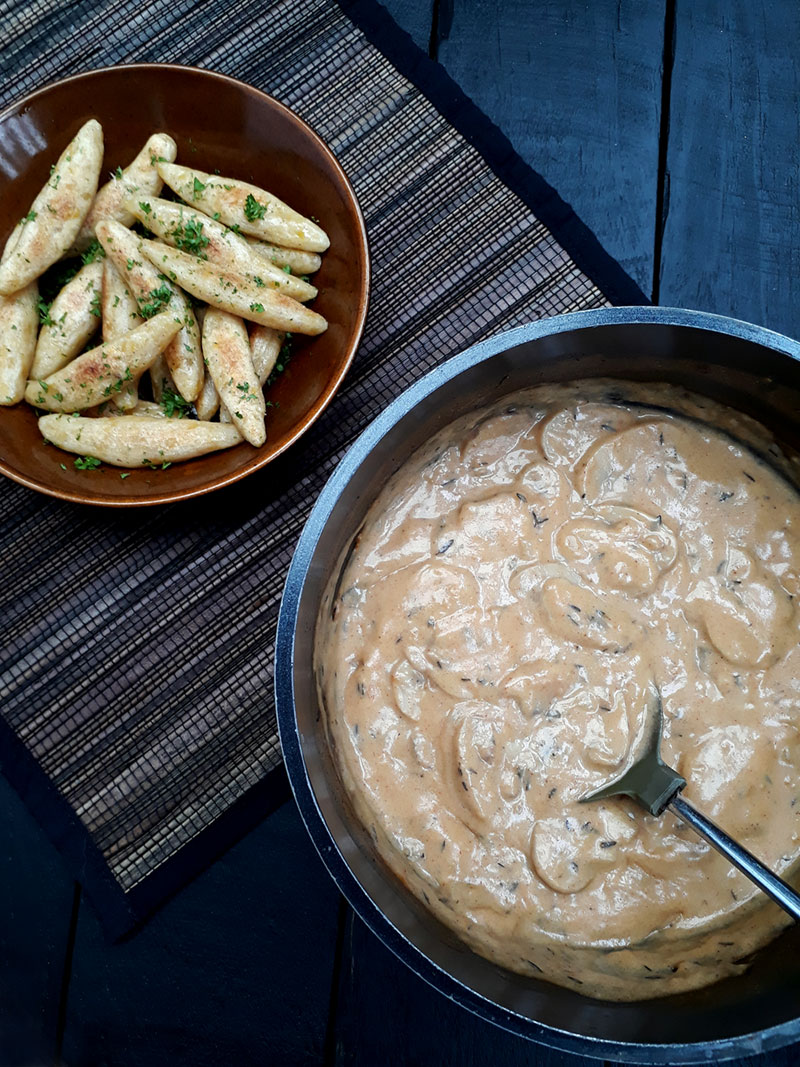 The main ingredients are potatoes. These should be cooked and cooled down for at least a few hours if not the day prior. The potatoes are then mashed and mixed to a dough with the other ingredients.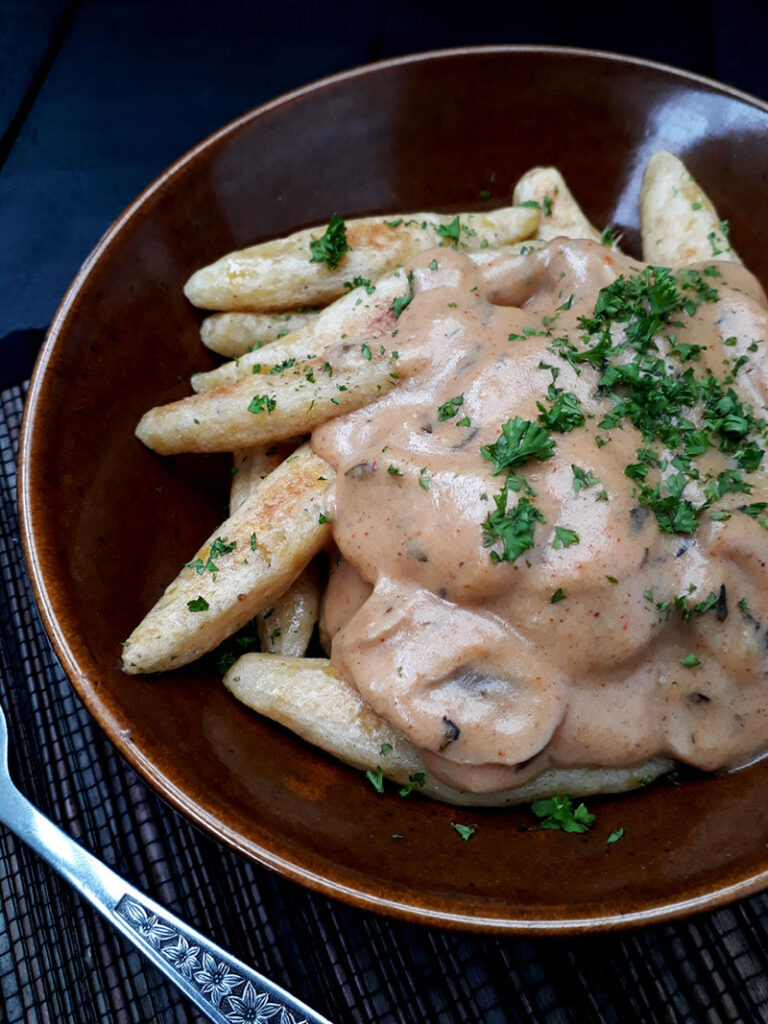 After cooking the Schupfnudeln, they will be fried. That's why they are also called German Fried Potato Dumplings. So yummy! I love to serve them with a creamy mushroom sauce. You can find the recipe here.