It's that time of the year again! Lemons, lemons, lemons! Everywhere I can see lemons! And oranges! And limes! Yippieh! 🙂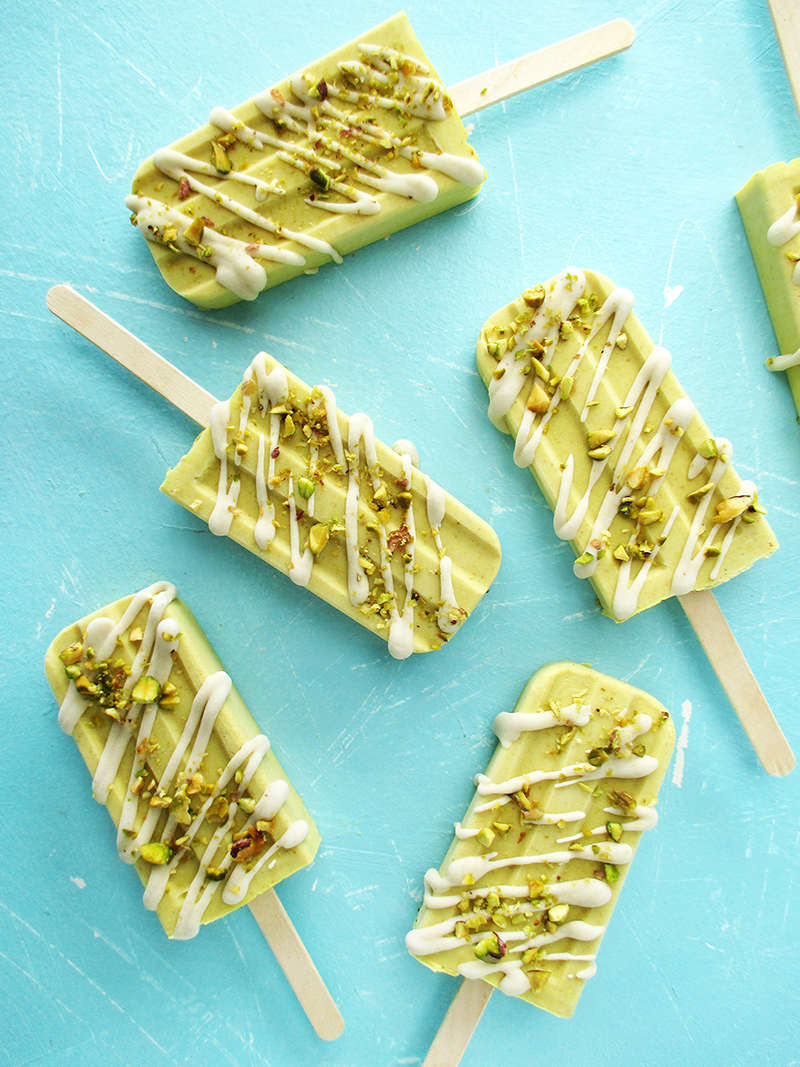 I think it is rather convenient to have citrus in the middle of winter, when an extra dose of vitamin C is just perfect! Not so perfect for ice pops, but hey, who says you can only have them in summer?!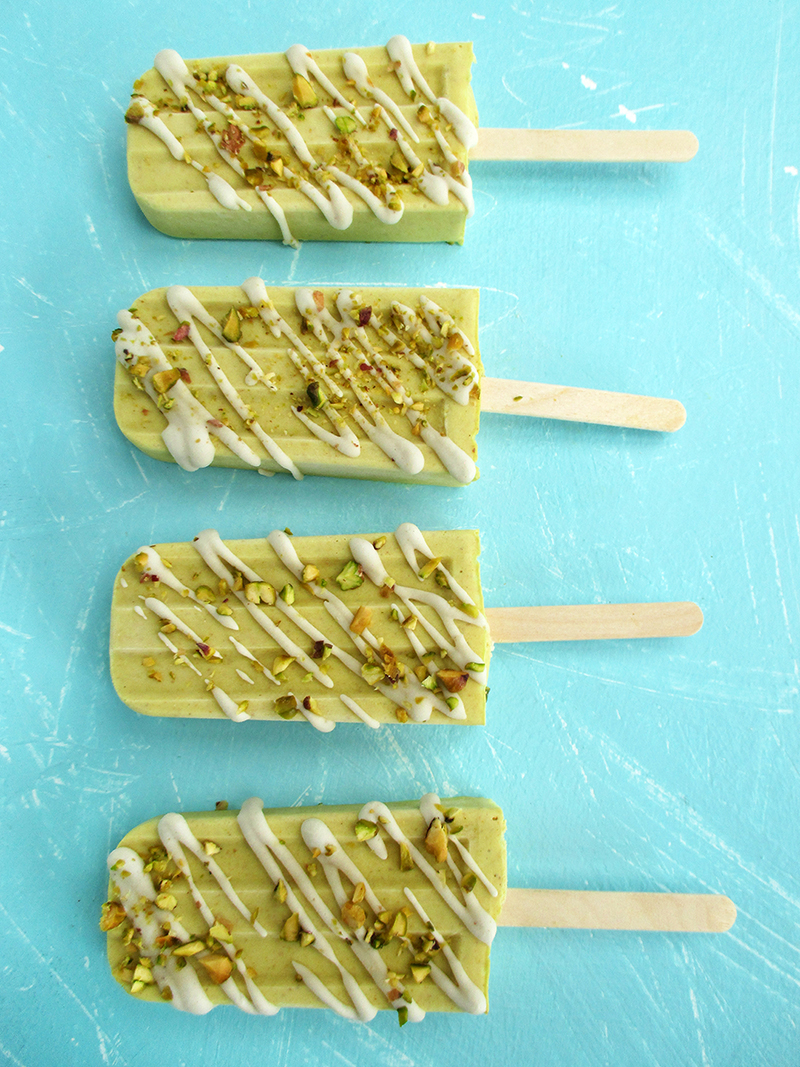 As always, this recipe is vegan, gluten-free and without refined sugar. If you can't have cashews, replace them with blanched almonds or macadamias, or skip them altogether 🙂
Makes approx. 10 ice pops:
For the ice pops:
1 can (400ml) coconut cream
1 cup (140g) dates, pitted and diced
1/2 cup (70g) cashews
1/3 cup (80ml) lemon juice (from approx 5 small or 2 big lemons)
zest of those lemons
1/3 cup (80ml) water
1/4 teaspoon turmeric
For the cashew drizzle:
1/3 cup (45g) cashews
1/4 cup (60ml) water
1 teaspoon cacao butter or coconut oil, melted
some chopped pistachios for garnish
Preparation:
1. Blend all ingredients for the ice-pops in a strong blender until smooth. Let the dates soak in the water for a while if needed.
2. Transfer mixture into ice pop molds. Cover with lid, insert ice pop sticks and place in freezer until firm.
3. Once the ice-pops are firm, take them out of the mould. It helps to hold them upside down and let a little warm water run over the mould to get them out.
4. For the cashew drizzle, place all ingredients in a powerful mini-blender and blend until smooth.
5. Drizzle the cashew cream with a small icing bottle or icing bag onto the ice pops and sprinkle with chopped pistachios. Serve or keep in freezer.
Enjoy! 🙂
Please let me know what you think about this recipe, I'd love to hear from you! And if you remake this recipe, please share the picture with me on Pinterest, Instagram or Facebook.