Yes, my relationship with fruity flavours paired with chocolate is still growing. It is actually doing pretty well and I'm becoming more confident with it.
This no-bake raspberry chocolate torte has quite an unusual flavour combination. The slightly tart raspberries combined with dark chocolate flavour certainly kick your tastebuds. You also get a good portion of antioxidants with each slice 🙂
If you think, you are not a big fan of combining raspberry with chocolate, then you might want to start with a more subtle version, like in this recipe for no-bake raspberry vanilla chocolate cake.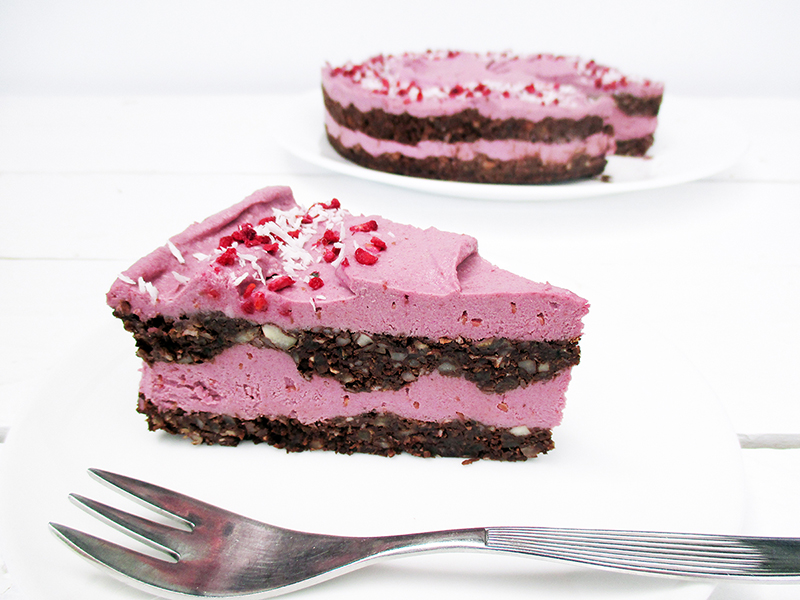 As always, this recipe is vegan, gluten-free and without refined sugar. It is relatively easy to make and doesn't require many ingredients. You will need a high-speed blender with a tamper.