Here is another good reason for making your own nut mylk! The leftover nut-milk pulp makes an amazing ingredients for baking. It allows for this super soft and moist texture that is pretty much oil-free!


I've been making this cake for years now. And the dough can be used for muffins too. There are other recipes for the use of nut-mylk pulp on my blog already. You can find a few examples in this post. But yeah, this is my favourite still 🙂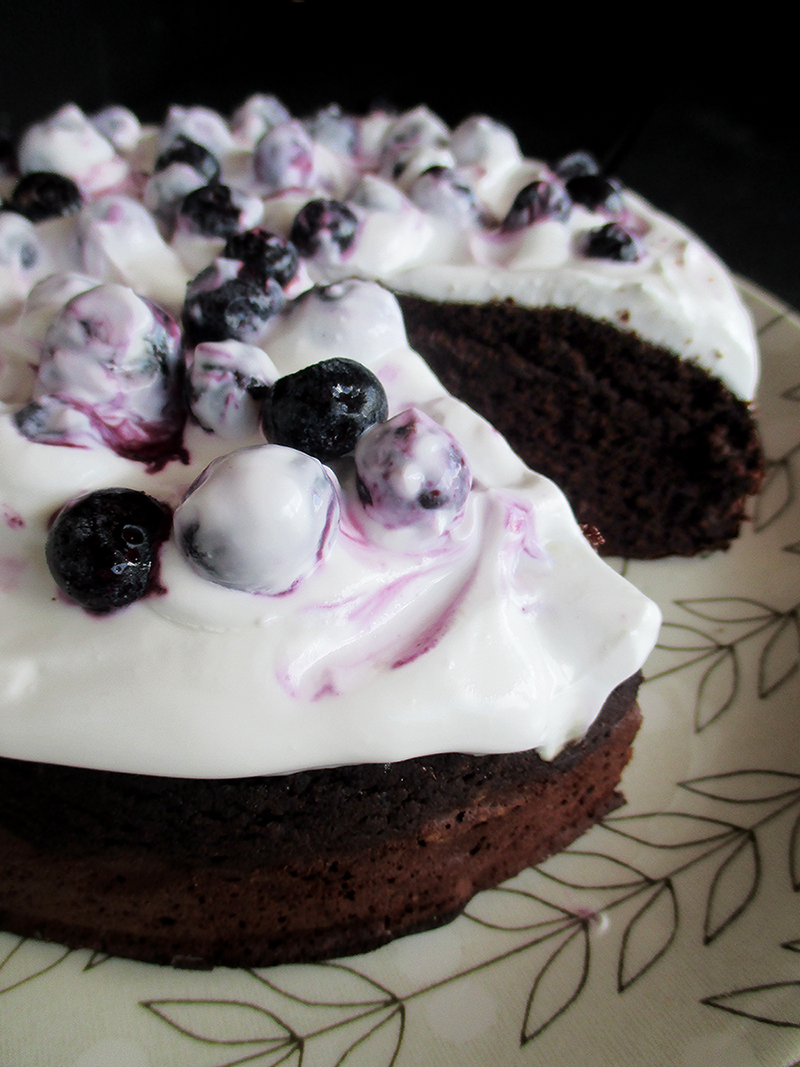 Vegan and gluten-free baking can be a bit challenging at times. But with the help of magical nut-mylk pulp you can create very yummy cakes like this one. It is vegan, gluten-free and pretty much oil-free. Yay! 🙂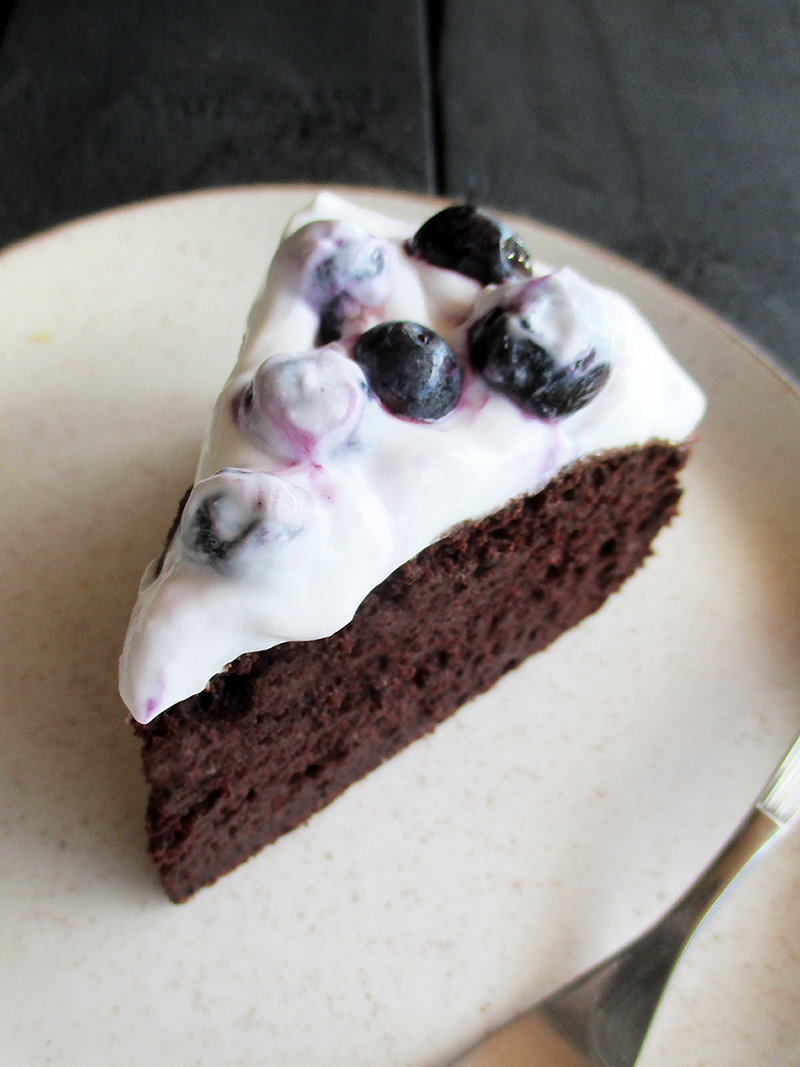 For a 18cm cake tin:
• 75g nut-mylk pulp (leftover from making nut-mylk)
• 140g coconut sugar
• 1 tbsp psyllium fiber
• 280ml water
• 55g rice flour
• 60g buckwheat flour
• 50g FAIR-TRADE cocoa powder
• 1 tsp baking powder
• 1/2 tsp baking soda
Instructions:
1. Preheat oven to 200° (top-/ bottom heat). Shortly blend nut-mylk pulp, coconut sugar, psyllium fiber and water in a blender.
2. Mix the remaining ingredients in a bowl. Pour the blended mixture into the bowl with the dry ingredients, stir to combine.
3. Spread the dough evenly in the cake tin, bake covered for approx. 25 to 30 minutes or until inserted wooden skewer comes out clean.
4. Let the cake cool down a little before taking it out of the cake tin. I used a yoghurt frosting with blueberries. A chocolate glaze works very well too.
Enjoy! ?
Please let me know what you think about this recipe, I'd love to hear from you! And if you remake this recipe, please share the picture with me on Pinterest, Instagram or Facebook.